Tom Daley defended by mother after David Sparkes criticism
Last updated on .From the section Diving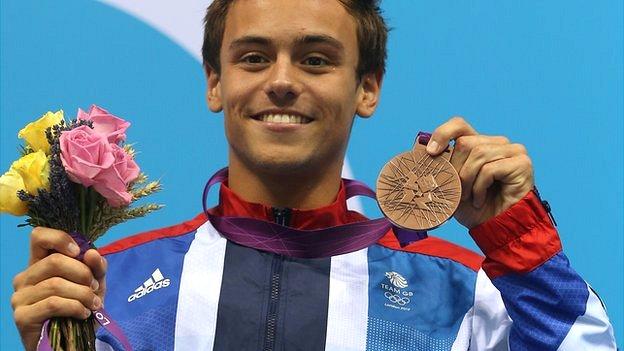 Tom Daley's mother says that British Swimming should be grateful for her son's success rather than questioning his commitment to the sport.
Chief executive David Sparkes said the London 2012 bronze medallist was "putting the cart before the horse" with his role in ITV show Splash.
"Tom was one of the few major success stories for British Swimming this summer," wrote Debbie Daley in an open letter to Sparkes in the Daily Mail.
"Surely you should be thanking Tom?"
Daley himself tweeted "My mum is AMAZING," in the wake of the letter's publication.
Sparkes's criticism was not the first time 18-year-old Daley's commitment to diving had been questioned.
In February GB performance director warning that his media work and prolific use of social media was damaging his London 2012 medal prospects.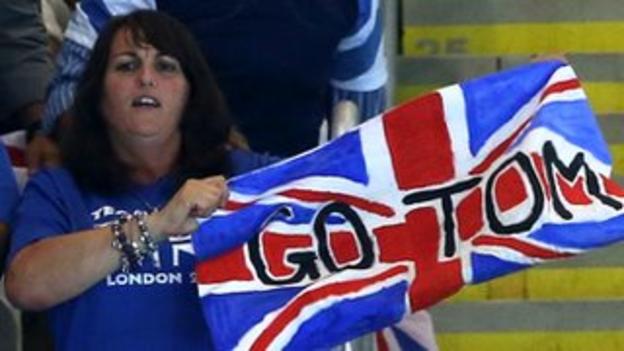 Daley clinched bronze at the Games six months later, behind American David Boudia, who won gold, and Chinese favourite Qiu Bo.
His success was one of the few highlights for Team GB in the Aquatics Centre at the Games, with
"Tom was possibly one of the athletes that helped you retain your job. Others say that your performance was the worst of any CEO in British sport," wrote Debbie Daley.
"His target was to achieve a medal and he delivered, becoming the first British individual diver in 52 years to get an Olympic medal.
"He is very bright, works incredibly hard and over the last 10 years has given up so much to focus on his 2012 Olympic goal. I know that he will do the same for 2016."
Daley's mother also highlighted her son's performance at the World Junior Championships in Australia in October, while other members of the Great Britain team were enjoying their Olympic success.
"For an individual who is normally so motivated, going back to intense training after the climax of the Games was a real struggle," she added.
"Everyone else was taking long holidays, partying, celebrating exams, while Tom had to get straight back to diving. You must remember what you did the summer you were 18 years old?
"However, Tom didn't want to back out. While the competition had no real incentive for him, Tom had made the commitment to his performance director Alexei Evangulov and to British Diving and - despite me trying to convince him otherwise - he got his head down and ploughed on."