Tom Daley happy to compete in Russia despite anti-gay laws
Last updated on .From the section Diving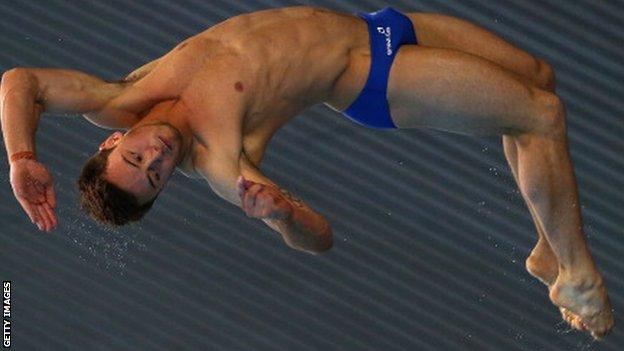 British diver Tom Daley has said he is not concerned about competing in Russia despite the country's controversial laws on homosexuality.
Russia's government has been criticised for its anti-gay "propaganda" law.
The country hosts the World Aquatic Championships next year, but Daley said: "I have been there five or six times before and never had problems."
In June last year, Russia's parliament passed a law which imposes heavy fines for anyone providing information about homosexuality to people under 18.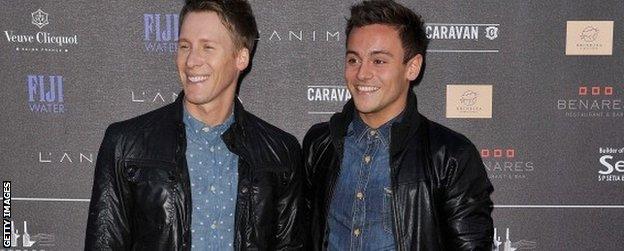 Gay rights activists across the world protested against the government during the build up to the Winter Olympics in Sochi earlier this year.
But Daley, bronze medallist in the men's 10m platform at London 2012, said he had no plans to make a political protest.
"I go to competitions to dive, I have no concerns about going to Russia," the Briton added.
"You go there to dive, you don't go there thinking about doing anything other than that. For me I wouldn't be going there thinking 'I've got to do this [protest] - I just go there and focus on my performance."
Russia's anti-gay law
Under the anti-gay 'propaganda' law, private individuals promoting "homosexual behaviour among minors" face fines of up to 5,000 roubles (£100) while officials risk paying 10 times that amount. Businesses and schools could be fined up to 500,000 roubles.
Daley said he had been overwhelmed by the positive reaction to his announcement that he was dating a man, and did not believe gay footballers should be afraid of coming out.
"I think people will be surprised how supported they would be if they came out in a football environment," he said. "You should just be able to live your life the way you want to live it."