Chris Mears & Jack Laugher win second World Series silver in Guangzhou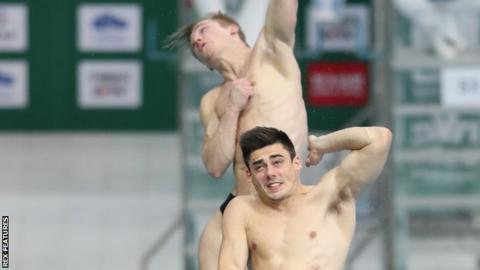 Olympic champions Chris Mears and Jack Laugher added another silver medal to their collection at the Fina/NVC Diving World Series in Guangzhou.
The Britons, who won silver in Beijing last week, scored 86.58 for their hardest dive - the front two-and-a-half somersault triple twist piked.
They finished with 92.34 for the front four-and-a-half somersault tucked and a final 3m syncho score of 450.60 points.
China's Cao Yuan and Xie Siyi won gold with a score of 466.02.
Russia's Ilya Zakharov and Evgenii Kuznetsov claimed bronze with 430.86 points.