Great Britain win three gold medals at Mexico Grand Prix in Puerto Rico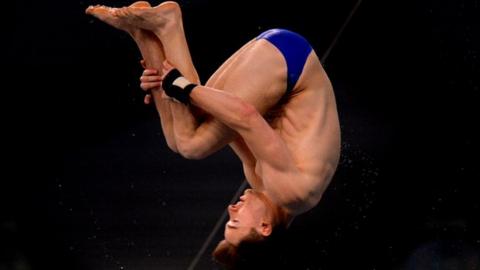 Great Britain won three gold medals at the Diving Grand Prix in Mexico, adding to the two won in Canada last month.
Matty Lee, 19, set two personal bests to win the 10m platform final and, alongside Robyn Birch, the mixed 10m synchro.
There was also gold for 21-year-old Freddie Woodward and James Heatly, 19, in the 3m synchro.
The Mexico Grand Prix is one of nine events that run throughout the year and are separate to the World Series.