Gotland announced as 2017 Island Games hosts
Last updated on .From the section England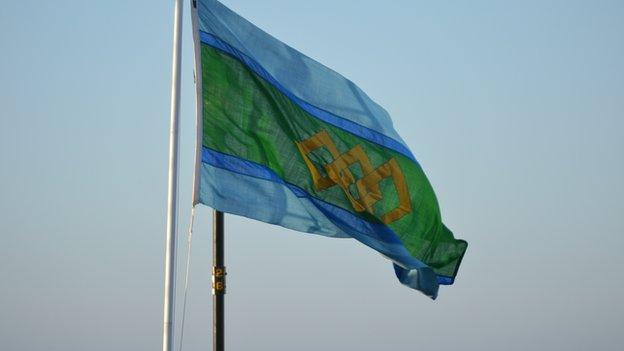 The 17th Island Games in 2017 have been awarded to Gotland by the International Island Games Association (IIGA).
The Swedish island first held the Games in 1999 and has successfully bid to host the bi-annual event once more.
Following the announcement, Chairman of the IIGA Executive Committee, Jorgen Pettersson, said: "Gotland is an island well known for its passion for sport.
"They have the knowledge, enthusiasm as well as the venues and accommodation to deliver a great Games."
Pettersson added: "Gotland has shown great determination to continue the development of the International Island Games Association."
Gotland, which has a total population of 57,269, currently sit fourth in the Games all-time medal table, with 2015 hosts Jersey holding first place in the rankings.
The 2013 Games will be held on Bermuda.
Chairman of the Bermudan Organising Committee, Jon Beard, said he believed a recent visit by committee members from their island counterparts allied any fears over the country's readiness to host the Games.
He said: "We hope that we have provided the answers to any concerns about our readiness to host the Games, the ability of our sports organisers, the accommodation and travel options, and the friendliness of our people."