European Championship call pleases Piggy French
Last updated on .From the section Equestrian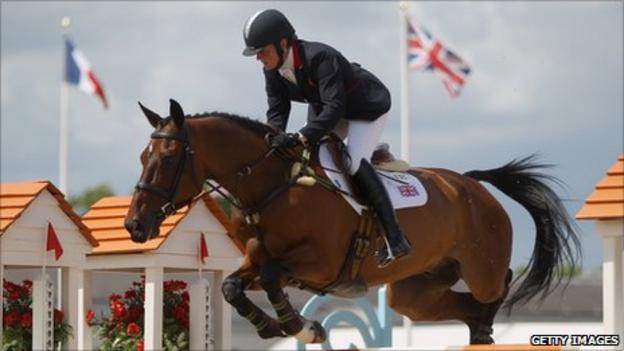 Norfolk eventer Piggy French has been included in the Great Britain squad for August's European Championships to be held in Germany.
French has been selected with her horse Jakata in the six-strong squad for the event in Lumuhlen.
She told BBC Radio Norfolk: "The performances have been good.
"I was hoping, as this season has gone better than the last couple of years, that we would make the team," the 30-year-old added.
French made her Great Britain debut at the 2009 European Championships, winning an individual silver medal, and then receiving her second call-up for the World Equestrian Games in 2010.
This time French is hoping the final selection sees her competing as part of the team of four.
"As it stands you would hope I'd be one of the four, but a lot can happen, you've got to keep the horses right and everyone's got to be in good form," she said.
And following a second-placed finish at Badminton on Jakata in April and a fourth-place at Lumuhlen on Flying Machine in June, French is in good form herself.
Those results have seen her go second in the race for the HSBC Classics title, and the £93,250 prize given to the best performer at the year's five CIC**** events.
With two events left to go, at Burghley and Pau, French said she is glad to have stepped up her performances this season.
"Up until this year I'd never had a top-ten placing in a four-star, and it was starting to get to me that I wasn't up there being competitive," she added.
"That was something that this year was my aim, I felt I had the horsepower and needed to sort my mental state out I suppose and go out and make it happen."
Mary King currently leads the Classics rankings by eight points after she took the top two places at Kentucky, where French did not compete, in May.