Carl Hester says he can win an Olympic dressage medal
Last updated on .From the section Equestrian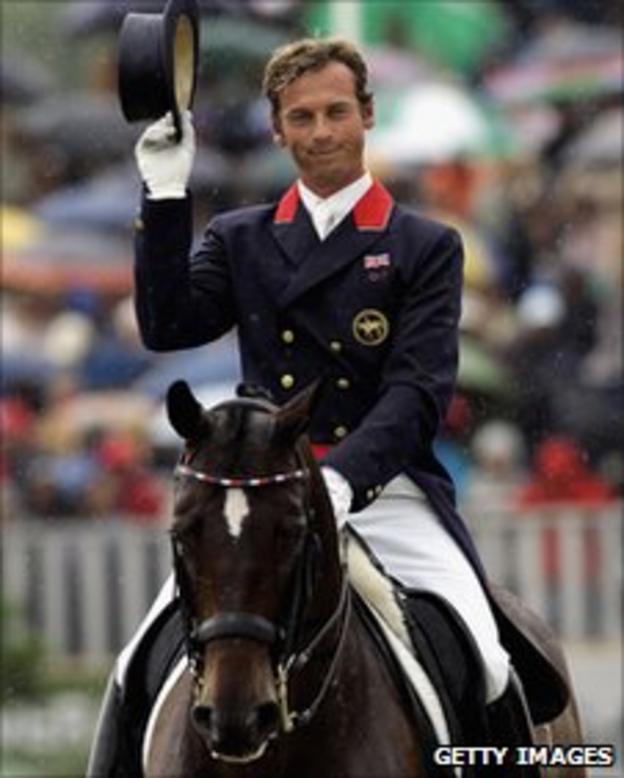 Sark dressage rider Carl Hester says he is capable of winning a medal at next summer's Olympics in London.
Hester has taken part in the three Olympics and says he is heading into London 2012 after his best ever season.
He told BBC Guernsey: "Having the best horse I've ever had has given me my best results over the last year. Now my goal is to get a medal in London."
Hester and his horse Utopia have won four Grands Prix Special events this summer, including Hickstead last month.
He added: "He [Utopia] is a superstar in the ring. This year he achieved a score of 80 per cent, which probably only four or five horses in the world have achieved."
Hester is now preparing for the European championships in Rotterdam in three weeks' time.
But he's keeping one eye on London: "We're all qualified and ready to go for next August, so it's just a case of peaking then," he said.
"I'm hoping to have a top eight placing at the European championships - that'll then really put me in towards heading for a medal next year."