Olympic show jumper Stockdale on mend after broken neck
Last updated on .From the section Equestrian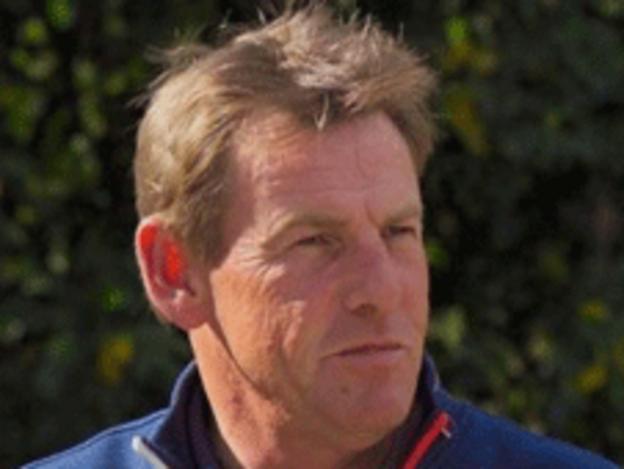 Northamptonshire show jumper Tim Stockdale is still hopeful of being fit for next year's Olympic Games after breaking his neck in a riding accident.
Stockdale, 47, suffered the injury on 17 October while riding in Mid-Wales, after which he was transferred to Oswestry's Orthopaedic Hospital.
"The team manager has been to see me," Stockdale told BBC Radio Shropshire.
"And they're very hopeful I have a fighting chance to be selected, which would be a great finale for my career."
Stockdale is due to stay in a specialist bed for the next four weeks at Oswestry's world-renowned Midlands Centre for Spinal Injuries, which means an almost daily four-hour round trip for his wife Laura from their Northamptonshire home.
But Stockdale, who competed for Great Britain in the last Olympics in Beijing, is just glad to be on the mend.
And he is particularly grateful to one fellow rider who held his head still for over an hour, which he feels may have saved him from being permanently disabled.
"I've broken C4,5,6 in my neck," he said. "And I've got ligament damage either side of my spinal cord.
"I came off sideways. The saddle slipped. Those are the worst sort of accidents.
"That's the last I remember before impact as I was knocked out for at least half and hour.
"The lucky thing is I haven't got any damage to my spinal cord.
"The second bit of luck was being so close to a specialist unit such as this.
"The staff here are great and I'm getting the best treatment possible."