Mary King aims for gold at her sixth Olympic Games
By Brent Pilnick
BBC Sport
Last updated on .From the section Equestrian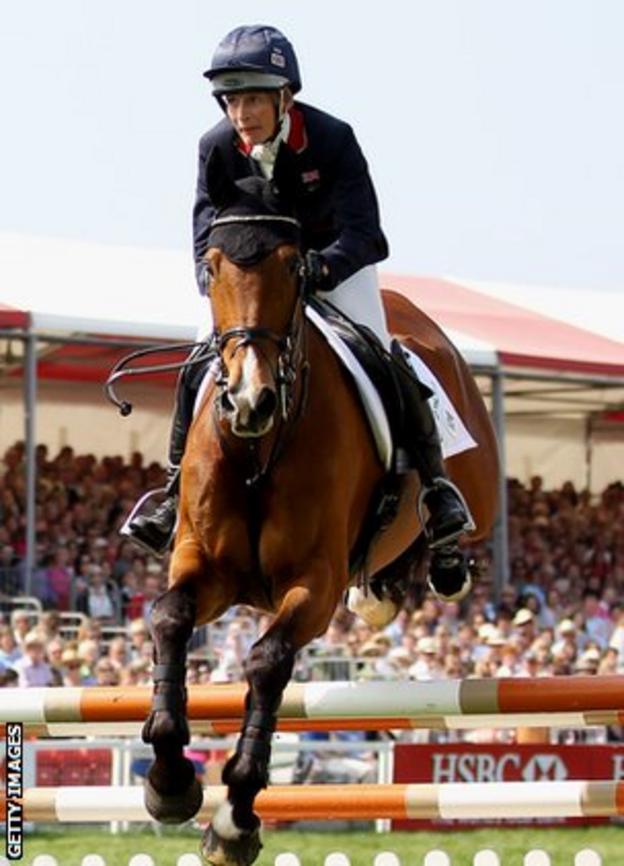 Mary King says she is determined to win Olympic gold at her sixth Games in London this summer.
Having won team silver in Athens and bronze in Beijing, she is hoping to get the gold medal that has eluded her.
"It would make me feel as though I really achieved what I set out to do right at the beginning of my career," she told BBC South West.
"That Olympic gold medal is renowned worldwide as the top prize that you can win as a sports person, so that's what every sports person's eyes are focused on, trying to possibly, one day, get one of those gold medals."
King got her first taste of Olympic action in Barcelona back in 1992 and has been a fixture in the British side ever since, making her one of Team GB's most experienced competitors at London 2012.
"I feel I'm so lucky and honoured to have the chance to represent my country for the sixth time at Olympic level.
"As a young girl just getting to an Olympic Games was a dream, but it seemed an impossible dream, but one that did happen at Barcelona in 1992.
"Each Olympics I've done I've thought, 'I wonder whether I'll still be at it in four years time', and here I am, all these years later, still at it and still really enjoying it."
King has seen her horses travel to Australia, China, the United States and Europe in her time as an Olympian, so while a home games will be a great spectacle, it is also set to be practical for her and her horse Imperial Cavalier.
"To just get in the horse box and drive a couple of hours and be there is going to be quite amazing.
"I feel for me it's such an honour in my lifetime to have the chance to compete in my own country."
And she says she cannot wait to compete alongside her experienced teammates such as William Fox-Pitt and Zara Phillips.
"We've all competed with each other before at championship level so we know each other well and all get on well.
"That's important when you go to something like an Olympics, that team bonding, that team spirit, going out there together as a team to try and beat the rest of the world."