Scott Brash and Ben Maher lead GB showjumping squad at Worlds
Last updated on .From the section Equestrian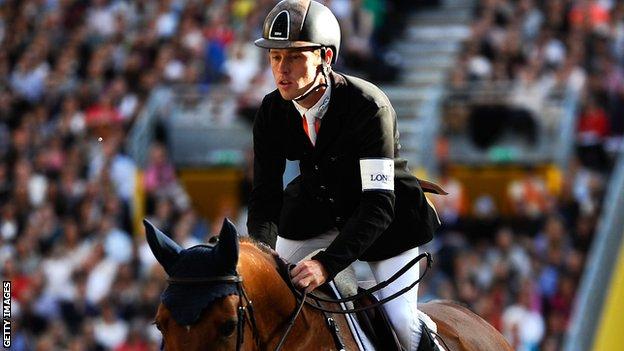 Great Britain have named a five-man showjumping squad for the World Equestrian Games in France.
The showjumping competition, which will be held in Caen from 1 to 7 September, will close the games that start in Normandy on 23 August.
Four riders and horses, plus a travelling reserve, will be selected from the provisional squad.
Great Britain showjumping squad for World Equestrian Games (horses in brackets): Scott Brash (Hello Sanctos and Ursula), Ben Maher (Cella and Wings Sublieme), Michael Whitaker (Amai and Viking), Joe Clee (Utamaro d'Ecaussines) and Spencer Roe (Wonder Why).