Scott Brash and Ben Maher lead GB showjumping squad at Worlds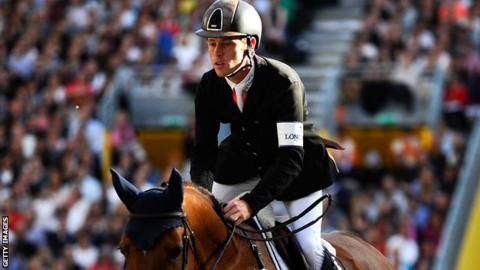 Great Britain have named a five-man showjumping squad for the World Equestrian Games in France.
Olympic gold medallists Scott Brash and Ben Maher are joined by Joe Clee, Michael Whitaker and Spencer Roe.
The showjumping competition, which will be held in Caen from 1 to 7 September, will close the games that start in Normandy on 23 August.
Four riders and horses, plus a travelling reserve, will be selected from the provisional squad.
Great Britain showjumping squad for World Equestrian Games (horses in brackets): Scott Brash (Hello Sanctos and Ursula), Ben Maher (Cella and Wings Sublieme), Michael Whitaker (Amai and Viking), Joe Clee (Utamaro d'Ecaussines) and Spencer Roe (Wonder Why).