Equestrian: Andrew Nicholson 'lucky not to be paralysed' in fall
Last updated on .From the section Equestrian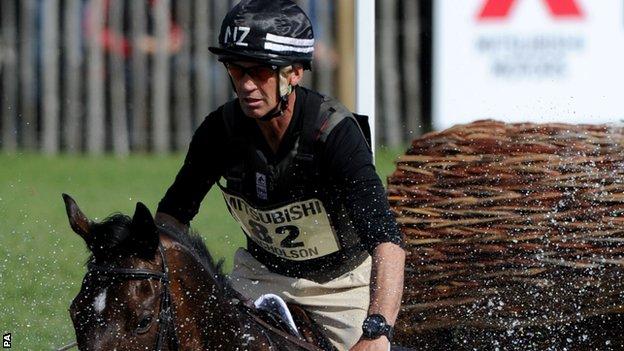 Three-time Olympic eventing medallist Andrew Nicholson says he was "extremely fortunate" not to be paralysed in a fall 11 days ago.
The 54-year-old New Zealander injured his neck after coming off Cillnabradden Evo at the Festival of British Eventing at Gatcombe Park.
"I realise I have been incredibly lucky," Nicholson said.
"My surgeon said the injury I sustained to my neck would have caused paralysis at the time of injury in 98% of cases."
Nicholson, who is recovering at home in Wiltshire, added: "Obviously, I won't be riding again this season, as it will take some time to fully recover."
During his career he helped New Zealand win three Olympic team medals - including bronze at London 2012 - and three World Championship medals, highlighted by a team gold in 1990 in Stockholm.