Badminton Horse Trials: BBC agrees deal to continue coverage to 2020
Last updated on .From the section Equestrian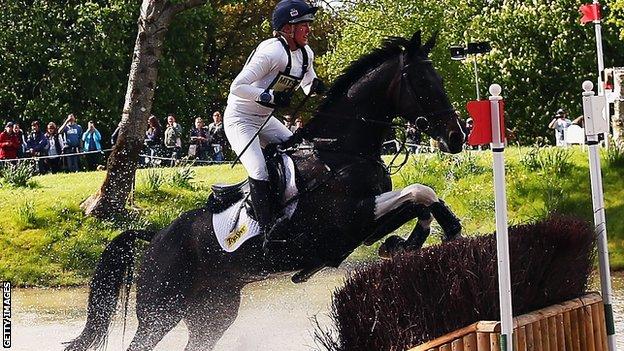 BBC Sport has agreed a new deal to extend its coverage of the Badminton Horse Trials up until 2020.
The four-year deal gives the BBC live network coverage of the Sunday events, including the live show-jumping finale.
It will also have Red Button output of the Saturday's Cross Country events .
Barbara Slater, Director of BBC Sport, said: "With Rio 2016 just around the corner, there's no better time to reinforce our commitment to one of the most treasured Olympics sports."
Hugh Thomas, Director of Badminton Horse Trials, said: "This is the 60th anniversary of the BBC covering Badminton, and I am delighted that that they have confirmed four more years."
The 2016 Badminton Horse Trials take place from 4 May to 8 May.