Carl Hester in equestrian World Cup medal contention in dressage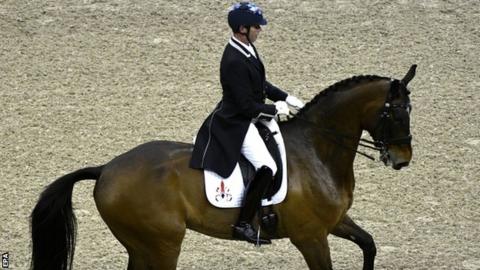 Britain's London 2012 Olympic champion Carl Hester is in contention to win a medal at the FEI World Cup after a good start to the dressage final.
The 49-year-old, who also won team dressage silver in Rio, finished third aboard Nip Tuck in the opening grand prix class with the medals decided after Saturday's freestyle section.
Hester scored 76.671% behind leader Isabell Werth who recorded 82.300%.
United States' Laura Graves is second with Ireland's Judy Reynolds in fifth.
"I always give my horse an easy ride in the grand prix so that he's perfectly rideable for Saturday," said Hester.
"I don't expect to be too far behind."