British fencer Laurence Halsted stars in music video
By Ollie Williams
BBC Olympic sports reporter
Last updated on .From the section Fencing
British Olympic hopeful Laurence Halsted has swapped fencing for filming to star in a music video for his favourite band.
Brighton six-piece Two Spot Gobi's video for new single Simon's Song (Alright) sees Halsted ham it up as a frustrated fencer in full GB regalia, taking on team-mate Ed Jefferies, before a victorious finale on the piste in front of an adoring crowd.
"I'm pretty much their biggest fan," Halsted, the world number 25 in men's foil fencing, told BBC Sport.
"But the acting was weird. When we did the winning scene, with an audience of people I didn't know, I had to do it seven or eight times. It was horrible.
"I don't like seeing myself on camera and I think it's a little bit cheesy but it's a music video. It could have been a hell of a lot worse."
With a home Games a little over 12 months away, Britain's prospective Olympians are enjoying unprecedented media exposure - from photo shoots (often glazed in gold) for national newspapers and TV adverts for major sponsors, to more creative opportunities.
British synchronised swimmers, for example, provided some of the background video images for Kylie Minogue's recent world tour.
Halsted admitted the range of offers could become daunting and choosing which to accept is a balancing act.
"It's exactly the kind of thing a home Games does, it brings athletes opportunities they wouldn't get at any other time. It's really nice to have these unique, strange opportunities to take advantage of," he said.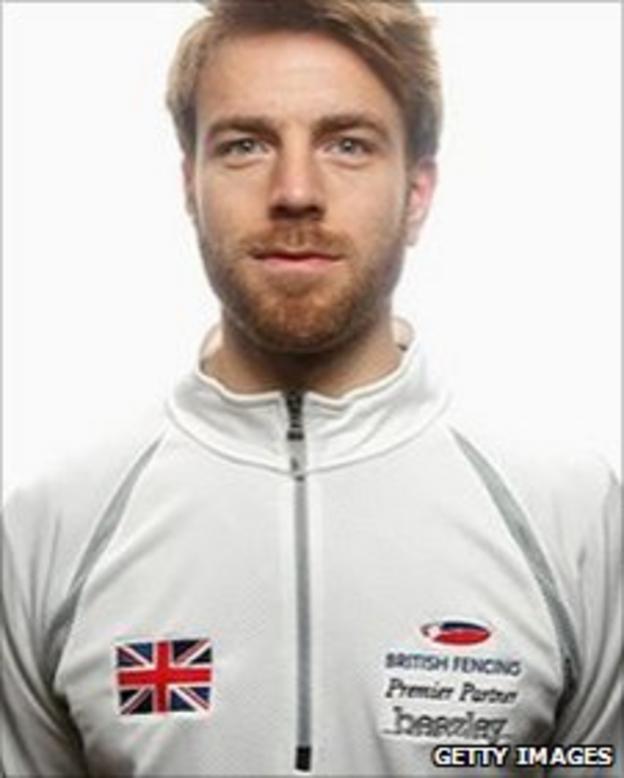 "You have to be careful of just how many people are interested in using and abusing you, because you could get drawn into all sorts of silly things.
"It's a toss-up between publicity for your sport, yourself and the Olympics, and looking like a fool for doing anything they ask.
"There could be a fine line - I haven't got near that point yet but I can imagine some people do have to think carefully: 'Is this good publicity or a noose to hang myself with?'"
The band say the song relates to "a conversation with an old school friend who had been overseas serving in the Forces".
James Robinson, the band's frontman, said: "Simon's Song is all about overcoming adversity with the message that we all have the ability to do great things in life.
"Almost instantly it occurred to us that it would be cool to link it with some sort of sporting story."
The group, mentored by American singer-songwriter Jason Mraz, release the song along with new album The Sun Will Rise on 16 May.