James Davis wins Britain's first Grand Prix since 2009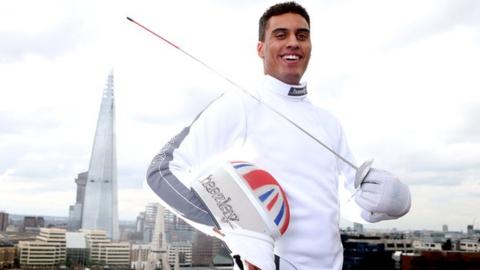 James Davis has become the first Briton to win a Grand Prix fencing title since 2009.
The 21-year-old from Barnet, who was a quarter-finalist at the 2012 Olympics, beat the American Alexander Massialas 15-14 in the final of the St Petersburg Grand Prix.
Davis also beat world number nine and strong favourite Giorgio Avola of Italy 15-12 on his way to the final.
"I'm thrilled to win my first senior medal," said Davis.
His victory gives him a new world ranking of 13 and a bye into the round of 64 in the next foil event on the circuit, the Venice Grand Prix in two weeks' time.