Harry Redknapp denies Wales' Gareth Bale injury claim
Last updated on .From the section Football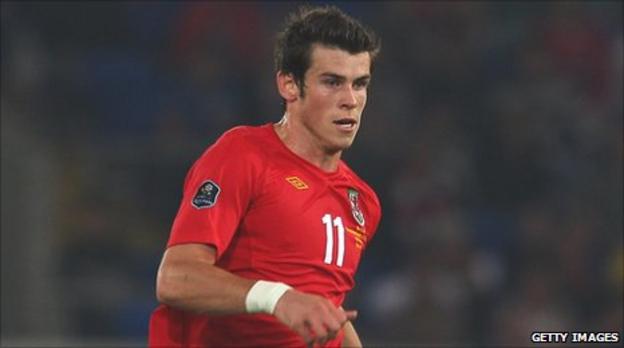 Tottenham manager Harry Redknapp has denied claims that Gareth Bale was injured before joining the Wales squad for Saturday's match with England.
Bale has since been ruled out of the Euro 2012 qualifer at the Millennium Stadium with a hamstring injury.
Wales manager Gary Speed said the 21-year-old winger suffered the injury while playing for his club.
But Redknapp told BBC 5 live: "He got through 90 minutes against West Ham on Saturday no problem."
He added: "He finished the game and didn't go into the medical room after the game and report any problems at all.
"He joined up with the Wales team and now he has got a tight hamstring and they are obviously afraid if he plays he may tear it.
"If he doesn't feel he's fit to play and the Welsh people don't seem to think he's fit to play, then he's obviously not fit."
Having being called up to the Wales squad, Bale did not train on Wednesday.
The Football Association of Wales released a statement the following day explaining that Bale had felt some muscle tightness after playing in Tottenham's 0-0 draw with West Ham at White Hart Lane on Saturday - the winger's first start since 22 January.
"On joining up with the Welsh squad he was kept off his feet in training for two days to recover," added the statement.
"As he still felt tight in the warm-up on Tuesday, Gareth was pulled out of the session.
"He did not train at all on Wednesday and was sent for a scan.
"The scan revealed that Gareth Bale picked up his injury last week."
Speed backed up this assessment, and also played down the seriousness of the injury to allay Spurs' fears that Bale could miss a significant part of their season run-in.
"I think you can tell on scans now, with the fluid and the blood that it was an injury from last week," said Speed.
"I am sure he will play next week. I'm no expert but I am sure it is only a 10-day thing.
"The scan was to put Gareth's mind at rest but it showed something, so it was a no-brainer really.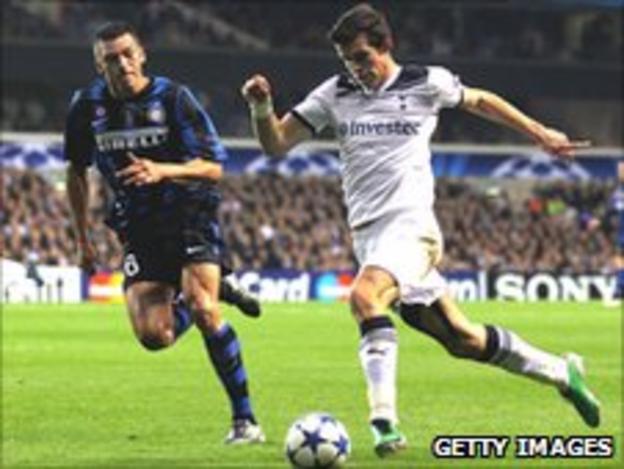 "If nothing had come back I think Gareth would have been happy to carry on."
Currently fifth in the Premier League, four points behind Manchester City with a game in hand, Tottenham are pursuing a top-four finish that would allow them to qualify for the Champions League for the second season running.
Their next league match is at Wigan on 2 April.
Three days later they continue their maiden Champions League campaign with a quarter-final first-leg tie against Spanish side Real Madrid at the Bernabeu.
Bale made a second-half substitute appearance during the second leg of their 1-0 aggregate victory over Italian side AC Milan in the last 16 of Europe's premier club competition.
He had spent six weeks prior to that sidelined with a back injury.