Rangers to post figures on Friday as deal inches closer
Last updated on .From the section Football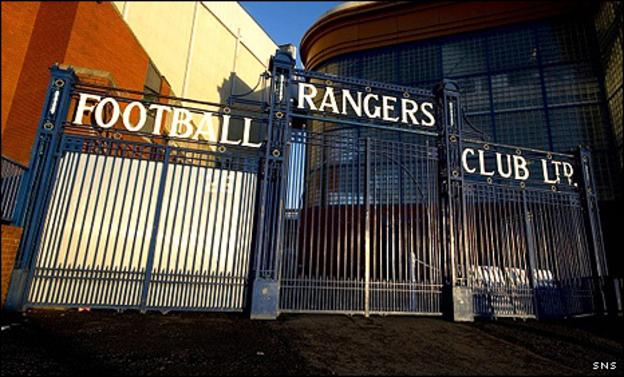 Rangers will announce early on Friday financial figures for the last six months of 2010 but it is unlikely a new owner will be in place by then.
Lloyds Bank are satisfied with businessman Craig Whyte's plans for addressing the Ibrox club's debt.
And he is now in Glasgow to finalise a takeover deal with current owner Sir David Murray.
Club chairman Alastair Johnson said on Thursday: "It is unlikely that anything will be signed and sealed today."
Johnston flew into the UK from his base in the United States to deliver the financial results and work on the ongoing sale of the club.
He told BBC Scotland: "It is a very fluid situation but meetings are ongoing and it's very much an ongoing process."
Whyte has been attempting to purchase the Glasgow club since November and, with discussions with Lloyds having progressed significantly in recent days, the only remaining hurdle for the venture capitalist is to conclude terms with Murray.
It is understood that the conclusion of any such deal would leave Murray responsible for any of Rangers' remaining tax liabilities.
Earlier this week it was understood the main sticking point to the deal related to certain financial demands by the bank.
But Lloyds rejected this notion, saying it "categorically denies the existence of any exit or 'redemption' fee".
Whyte, a Rangers fan who grew up in Motherwell, had targeted Thursday for the deal to be concluded, one in which London-based property developer Andrew Ellis would become a 25% partner.
Rangers are expected to announce that the club's debt with Lloyds has been cut to about £21m from the £27.1m figure recorded in June.
Sources close to the deal had said the bank's desire for a payment of more than £1m was just one of the key stumbling blocks to the proposed deal.
The bank's statement continued: "Any potential takeover is a matter for Rangers Football Club and its shareholders.
"Suggestions that Lloyds Banking Group is blocking a deal to acquire the club are baseless and without foundation.
"We understand the concerns of Rangers' supporters, given recent media speculation.
"Lloyds Banking Group recognises the importance of Rangers FC to its supporters, shareholders and to the wider football industry in Scotland.
"We are committed to supporting the board of Rangers FC in their plan to ensure the financial stability of the club."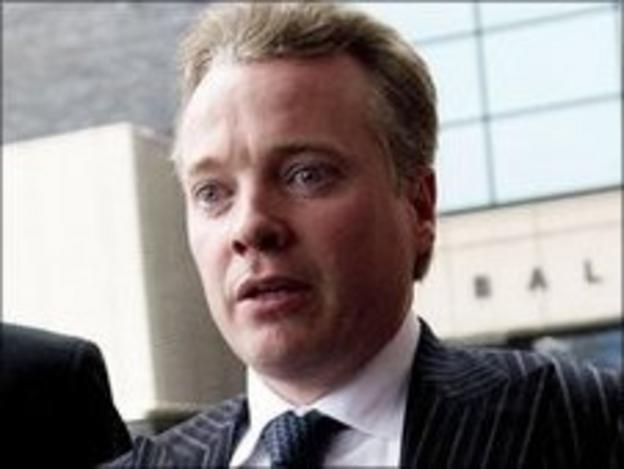 Murray's share holding of the club is around the 85% mark. He is thought to be looking for £6m for his shares, the same amount he paid for a controlling interest in the club in 1988.
He stepped down as chairman in August 2009 and relinquished his place on the board.
Ellis's RFC Holdings had tried to buy the club last year but that bid collapsed. Although he is involved with Whyte's bid, Ellis will not put any money in up front.
The financial machinations have left fans of the club "weary with it all", according to Rangers Supporters Trust spokesman Stephen Smith.
He said: "There have been various deadlines which have come and gone, the first being in December when there was talk of Walter Smith getting money for the January transfer window, with another being in February.
"But meanwhile, it seems the bank's restriction have been detrimental to our abilities on the pitch.
"We have had to go with five loan players in our squad, while fighting in all three domestic competitions and in Europe.
"Now we are down to one competition, the title race, and that might come down to fine margins.
"And if Rangers lose out then Rangers fans will not forgive the bank."