Ipswich Town offer contracts to McAuley and Delaney
Last updated on .From the section Football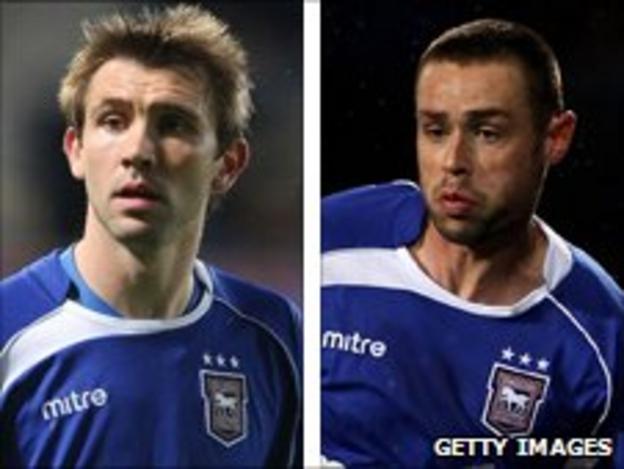 Ipswich Town boss Paul Jewell has offered defensive duo Gareth McAuley and Damien Delaney new deals.
The pair, currently on international duty, are two of 20 Town players who are set to be free agents at the end of the current season.
"I spoke to Damien and Gareth and I told them we would be putting an offer in writing," Jewell explained to BBC Radio Suffolk.
"Hopefully that will be accepted and as soon as it is it will get signed."
Irishman Delaney, 29, said in early February he was still waiting for Ipswich to put a new deal on the table, but added he would like to stay at Portman Road.
And 31-year-old Northern Ireland international McAuley stated six weeks ago he was satisfied with the assurances Jewell had given him about his future.
Meanwhile Jewell insists he is not disappointed with the club's lack of loan signings ahead of last week's deadline.
Striker Tamas Priskin left to join Swansea until the end of the season but Town failed in their attempts to strengthen their squad.
"It's been well documented we tried to get the lad Simon Cox from West Brom in," Jewell said.
"We tried to get a couple more in, that didn't really happen.
"In my experience bringing too many in at once can have a detrimental affect.
"I did it at Derby, in January we were the biggest movers in the market and it's great, but eight or nine players coming in, it takes them a long time to settle down.
"And before you know it the end of the season is here and you're no further forward."