Sunderland winger Zenden still fit for top flight
Last updated on .From the section Football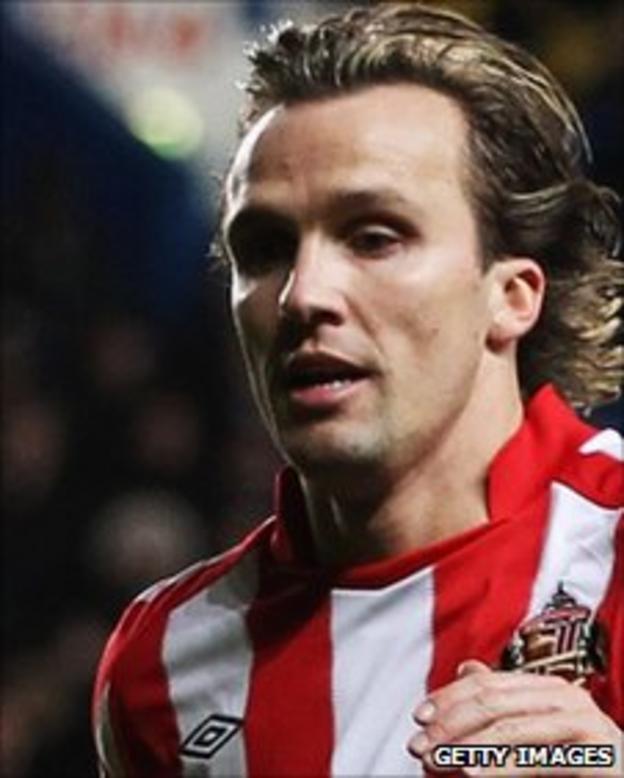 Sunderland midfielder Boudewijn Zenden insists he still has lots to offer as a Premier League player despite his lack of games this term.
The 34-year-old is out of contract at the end of the season but has ruled out a move into a coaching role at this stage of his career.
"There's still loads to come, that could be at Sunderland, or could be somewhere else," he told BBC Newcastle.
"Coaching or management is something that will come eventually."
Zenden added: "I'm not going to be pushed into certain situations when I'm not ready for it, so for that reason I might put question marks on what I want."
The former Netherland international has been frustrated by his omission from Steve Bruce's side, having not featured since February's 2-1 defeat by Tottenham, when he came on as a late substitute for Nedum Onuoha.
He has made 23 appearances for the Black Cats this season.
"In the last six games I've had nine minutes a game, you can understand why I feel like I do," Zenden added.
"Maybe because of the situation at the moment, coaching or management is something you or anyone else will start speculating about but I'm not ready for that.
"Talking about me being fit or not being fit, I've literally only missed one game which was Arsenal away due to fitness, so it's not that I've been injured for six months.
"What's going to happen on the weekend, I don't know, you don't know and the manager doesn't know.
"There are certain questions you're better off asking the manager than me."