Alan Hansen previews Champions League quarter-finals

By Alan Hansen
BBC Sport football expert
Last updated on .From the section Football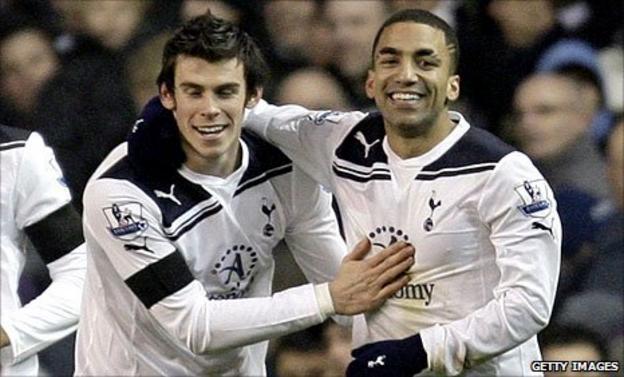 The Champions League quarter-finals have thrown up contrasting tests for the remaining Premier League clubs - but also the prospect of four monumental matches in Europe's elite tournament.
Tottenham face a true test of their growing maturity in the Champions League when they play Real Madrid in the Bernabeu on Tuesday while Chelsea and Manchester United meet in a battle between domestic super powers at Stamford Bridge 24 hours later.
The meeting between Real and Spurs is probably the better game. This is the sort of occasion Spurs fans were hoping for when they got into the Champions League.
Manager Harry Redknapp will take them into the Bernabeu, an arena rich in history, to play a club that is one of the all-time greats when it comes to tradition, stature and success in Spain and in this competition.
One of the realities of the Champions League is that the deeper you go into the tournament, the bigger the names will get.
Spurs topped a group containing Inter Milan, having beaten them superbly at White Hart Lane, then overcame AC Milan over two legs to come up against Jose Mourinho's Real Madrid.
Spurs did remarkably well to qualify for the Champions League, so this is dreamland for them and their supporters.
They have reached a very good level, especially when you appreciate Redknapp found them propping up the Premier League when he took over, but the hardest thing is to move from that level to the level where you win things.
To take Spurs from that lowly position to the quarter-finals of the Champions League against Real Madrid in less than three years illustrates the scale of Redknapp's wonderful work at White Hart Lane.
When you set Spurs alongside Chelsea and Manchester United they arguably have the stronger squad, but the other two have that crucial experience and know-how over course and distance both at home and in the Champions League, where they have reached semi-finals and finals.
This experience is vital in games like this, both individually and collectively. If things change in the middle of a game it is always better to have players who have been there before.
Spurs have experienced players, but the Bernabeu is bound to be a hostile and testing environment.
William Gallas, who has proved a masterstroke of a signing by Harry, has that experience and Spurs will desperately hope he is fully fit to face Real.
I would rank Spurs as underdogs in the tie, I assume most people would, but they have definitely got a chance against a Real side that is not a great one and is beatable, despite their collection of wonderful players.
The key is to ensure the result from the first leg is manageable for the second game at White Hart Lane.
It sounds obvious but it is easier said than done and Spurs are coming in off the back of a poor performance at Wigan.
The away goal is vital, but Spurs will not go gung-ho to try and get it because this sort of approach comes with the danger of being picked off.
Redknapp is shrewd and I think Spurs will try and keep it tight, but this does not mean they do not have the capability to get that priceless away goal.
They have pace to burn in the shape of Aaron Lennon and Gareth Bale on the flanks, if they are fit, and let me tell you, no defender in the world likes playing against that - it will be Spurs' most potent weapon in Madrid.
A big plus for Spurs in this campaign is that Redknapp has shown his ability to change things and be flexible, either in altering things from the bench or tactically on the pitch.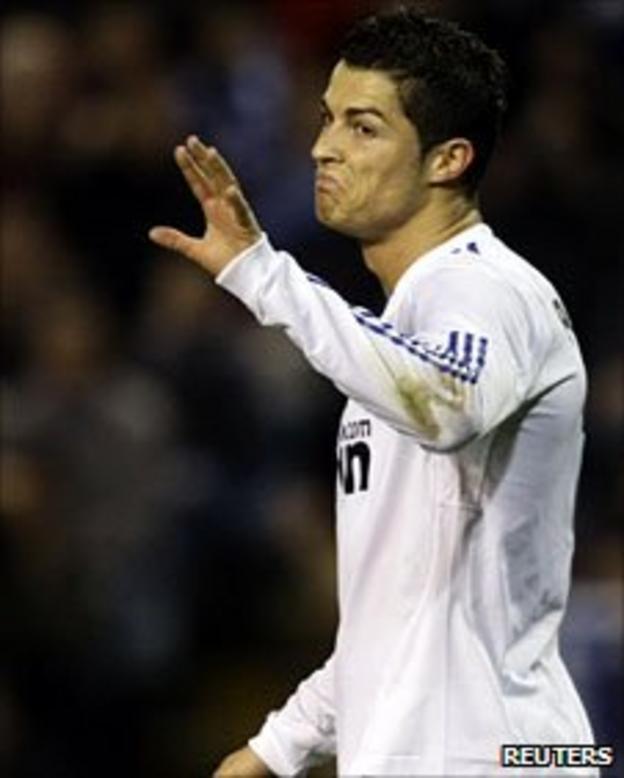 This flexibility is paramount and wins against Inter and AC Milan will have built up those crucial reserves of confidence.
Spurs have shown two sides to their game in the Champions League.
They destroyed Inter with attacking flair at White Hart Lane and then held on for a goalless draw against AC Milan to close out that tie after winning in Italy.
Yes, they rode their luck at times but they also defended very well, with Gallas outstanding and Sandro not far behind in protecting his back four. More of the same will be needed.
Real will not be taking a kamikaze approach but Spurs will inevitably come under pressure at some point because players of the calibre of Cristiano Ronaldo will test anyone.
Mourinho appeared to rule him out through injury the other day, but Redknapp has been around long enough to wait and see if he lines up opposite his players in the tunnel before believing Real will be actually be without him.
The debate rages about who is the best player to grace the Premier League but I bow to no-one in my belief that when Ronaldo was at Manchester United, he was the finest I have ever seen in destroying tiring teams in the last 20 minutes.
He was magnificent at it and Redknapp will be well aware of this should tired legs become a factor.
And then of course we come to the Mourinho factor. People can say what they like about Jose but if you ask a man to measure how good he is by putting his medals on the table, he will never have a problem.
Mourinho's record in the Champions League is sensationally good. Everyone thought Barcelona were invincible last season but he produced the team and tactics for Inter to beat them before going on to win the trophy against Bayern Munich.
So yes, a huge test for Spurs but one that is not insurmountable. They just need the result that will give them a chance back at White Hart Lane.
CHELSEA V MANCHESTER UNITED
The all-Premier League meeting between Chelsea and Manchester United is really a toss of the coin to decide the winner - it is that tight. I would not back either team to win with great confidence.
I think the key to the destiny of this tie may well hinge on the strength of the defence Sir Alex Ferguson is able to field and the way they perform against Didier Drogba and company.
I certainly don't think Chelsea's recent league win against United will have the slightest bearing on events over these two legs.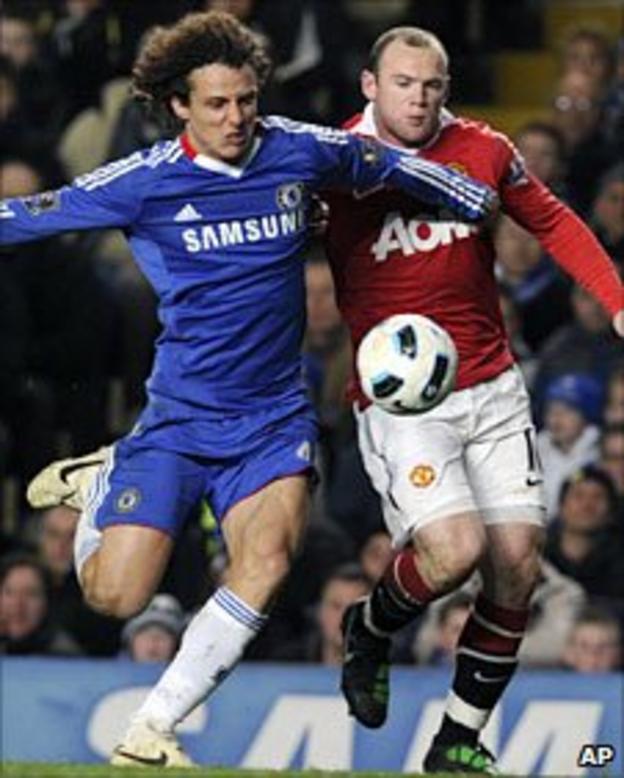 United played as well as I have seen them this season in the first half, but Chelsea took advantage when they lost their way after the break.
The referee also had a bit of a shocker that night and that is one of the great imponderables on these occasions.
Rio Ferdinand has been sidelined for Manchester United and his partnership with Nemanja Vidic is so crucial to everything they do.
Chris Smalling is a real talent and one for the future, but this is some occasion for a youngster and he had a hand in the two goals Chelsea scored in that victory at Stamford Bridge.
If he plays, Ferguson will also want an experienced right-back to help him, which is why I imagine he would be desperate for John O'Shea to be fit.
Having some semblance of a back four that has played together and understands each other will be vital for Ferguson because this is a quarter-final that is more than likely to be decided by small details and fine margins.
I can't see a goal-laden classic, although it has been an unpredictable season.
Real and Spurs may be the better match of the two but the domestic element of this game makes it a mega tie, and while there has never been an easy Champions League semi-final, both Carlo Ancelotti and Ferguson would be optimistic of making the final if they got through to play either Inter or Schalke 04.
The conundrum for Chelsea is whether to start with Fernando Torres. I would not pick him ahead of Didier Drogba if it came to an either or selection.
I hear all the talk of how Torres is making runs off the ball and showing great enthusiasm but against Manchester City he barely touched the ball for 40 minutes, a great flick apart, and that can't be right.
I greatly appreciate movement off the ball and all-round awareness in strikers but if you are not touching the ball or getting chances then there is a problem and I would go for Drogba against United if Ancelotti feels it is a choice between the two.
United can quite simply never be discounted and their win at West Ham was the perfect example. Just as at Blackpool earlier this season, their inner belief and desire enabled them to eventually make light of a two-goal deficit.
And how they will have been lifted by Wayne Rooney's hat-trick at Upton Park. The second goal, in particular, was a triumph of touch, technique and natural ability.
As for the tie itself, I genuinely do believe it is 50-50 - but believe it could be shaped by the performance of Manchester United's rearguard.