Celtic and Rangers aim for SPL-winning run of games
Last updated on .From the section Football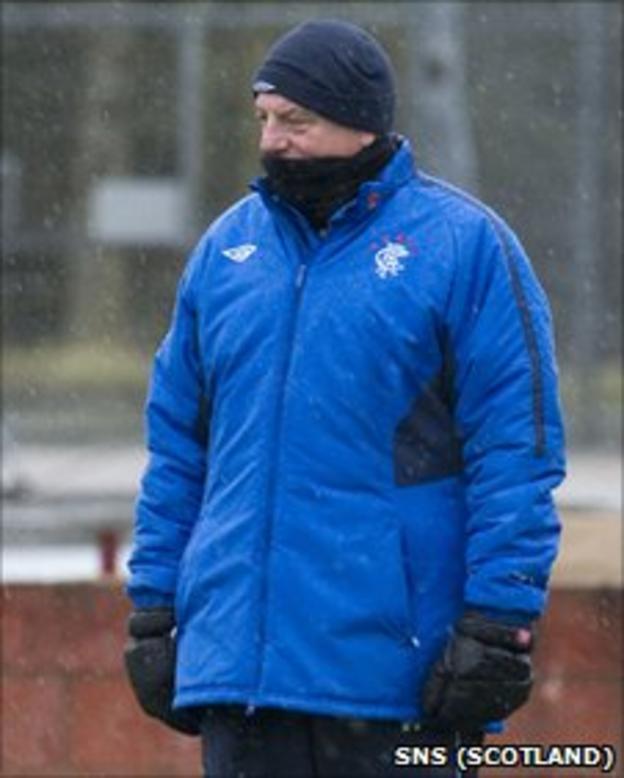 Celtic or Rangers may need to go on a lengthy winning streak in order to claim the Scottish Premier League title, say men from both sides.
"Hearts have the longest run of wins this season and won something like 11 games," said Rangers boss Walter Smith.
"Either team is going to have to have a run of that level to go on and win a championship."
Celtic defender Thomas Rogne said: "It's going to be extremely hard but it's not impossible."
Between early November and late January Hearts won 10 league games out of 11, drawing the other match.
With 10 games to play, Celtic lead the title race by two points from Rangers, who passed up the chance to use their game in hand to go top on Saturday, losing 3-2 to Dundee United at Ibrox.
Smith continued: "When you are at the Old Firm, you've got to win every game anyway.
"We have lost one of the 11 games we had and we'll have to try to get through the rest of them unscathed.
"With only one team having managed to win 10 or 11 games this season, it will be a difficult task."
Both Old Firm sides now face the prospect of cramming in five league matches in a fortnight before the SPL split, with Celtic also having to play a Scottish Cup semi-final.
And, although conceding that schedule will be tough, the Rangers boss says their conquerors on Saturday have proven that it is manageable.
"Dundee United have just completed that very successfully, they are on probably the best run of any team in the league at the moment," said Smith, citing the Tayside club's record of four wins and a draw over 12 days in March.
"Peter Houston had his injury problems to overcome at the same time as well so credit to Dundee United for doing that.
"So, if they can do it, so can we.
"Celtic, I think, have a big enough group to handle that situation."
Celtic defender Rogne agrees with Smith's assessment as they face a potential four games in eight days.
"It's a tight schedule but we have a big squad and a lot of good players, so I think it will be fine for us," said the Norwegian.
"That (the size of our squad) might help us when it's such a tight race.
"At least now we have a lead with the same amount of games so it's ours to lose, if you know what I mean."