Stephen Baxter of Crusaders is manager of month again
Last updated on .From the section Football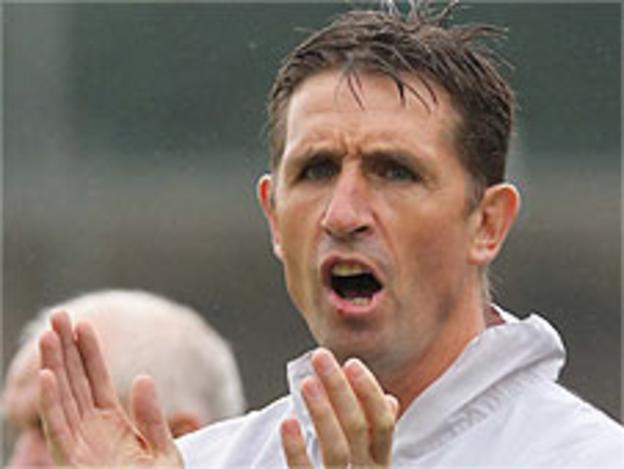 Crusaders boss Stephen Baxter has been voted the Carling manager of the month for the second time in a row.
During March the title-chasing Crues stretched their unbeaten league run to 10 to turn up the heat on champions and long-time leaders Linfield.
Linfield beat the north Belfast men on 1 April but Baxter's men are just three points off the top spot.
"It has been a tremendous few months and all credit to the players. They have given everything," said Baxter.
"I could not be more proud of what they have achieved so far and who knows what the final weeks of the season will bring."
As well as the race for the Premiership, Crusaders face Portadown at Mourveview Park on Saturday in the semi-finals of the Irish Cup.