Welsh Premier to introduce winter break next season
Last updated on .From the section Football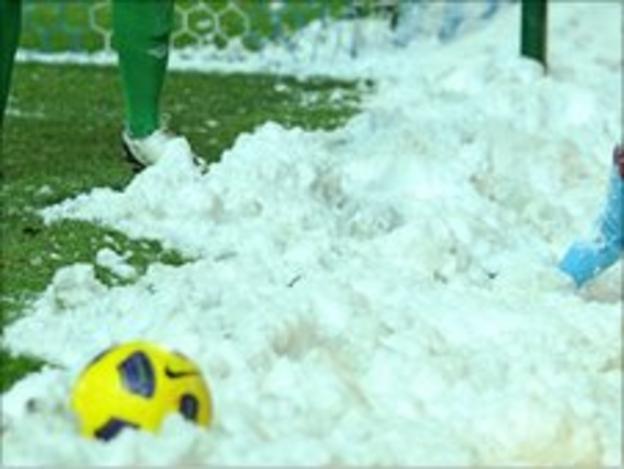 The Welsh Premier League will introduce a mid-season winter break next season after a proposal to switch to a summer season failed to gain broad support.
No games will be played in January after the completion of the New Year's Day programme, with the season starting earlier than usual in August.
The change comes after all 12 clubs were canvassed for their views on changing to a March to November season.
League secretary, John Deakin, wants a two-year trial of summer football.
And the proposal seemed to gain support this winter when the cold snap at the end of the year forced the postponement of 30 games between 27 November and 29 December because of snow covered and frozen pitches.
"The consultation process started in February with various stakeholders to see if there was a prima facie case to move towards a summer season of football," said a statement on the Welsh Premier website.
"Responses were received from club chairmen, club secretaries, managers, players, supporters liaison officers and sponsors, as well as the league's broadcaster S4/C.
"The results were understandably mixed with many completely against the idea, but a large number also completely in favour, which emphasises the difficulty in making a switch."
The statement added that the full results from the consultation process will be released at a later date.
Any change to the league's season format will need to be approved at the Annual General Meeting and then passed by the full council of the Football Association of Wales.
The league went through a major overhaul at the beginning of this season when the number of clubs competing was cut from 18 to 12.