Inverness boss Terry Butcher wants delay to SPL change
Last updated on .From the section Football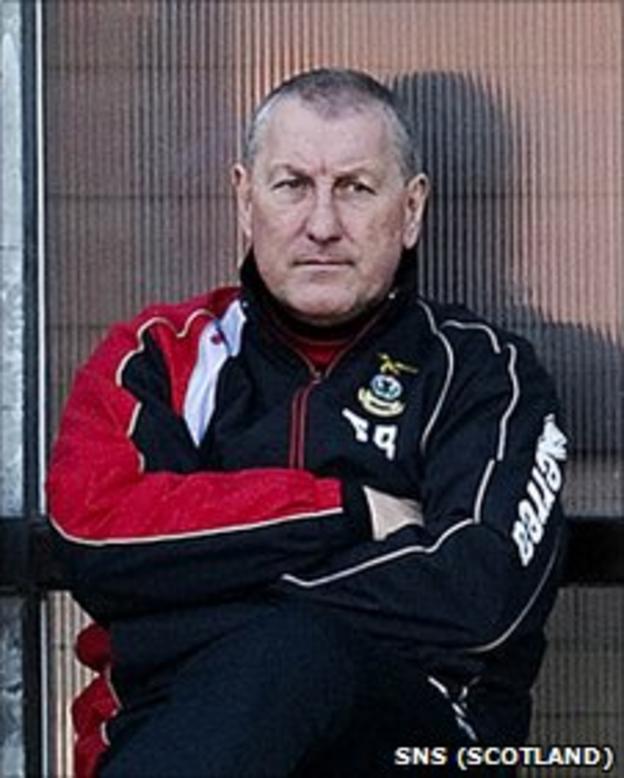 Inverness boss Terry Butcher says the Scottish Premier League should put back any plans to change the league set-up.
Butcher believes that the 2012/13 season is already too soon for clubs to plan for.
"It's too late now. It would affect what we do, who we keep on, who we release," Butcher told BBC Scotland
"My message to the chairmen would be, if they vote for change, to do it for a year later."
The format that SPL cheif executive Neil Doncaster is trying to promote is a reduced top tier of 10 teams.
The SPL are to have a meeting on 18 April to further discuss the proposals for change to the top flight.
BBC Scotland has learned that it is highly unlikely that the 12 member clubs will hold any vote on that day regarding reconstruction.
Having watched his team's chances of a top-six SPL finish evaporate with their 1-1 draw against Kilmarnock, Butcher now plans to turn his attentions to planning for the coming SPL season.
And he made his case for postponing any change to the league set-up for the season after next.
"If we're going to a 10-team league, that affects how we prepare for next season, because three clubs would go down at the end of next season if we are to change the season after that," he explained.
"The last thing we want to do is hold on for the SPL to decide."
Despite being pipped to the top six by Motherwell, Butcher still heaped praise on his players for their efforts over the campaign.
"It's disappointing but it's remarkable how far we've come in two years," he said.
"We've certainly made an impact in our first season back in the SPL.
"We want to continue that and lay the foundations for another successful year next year.
"It's not over yet. We don't want to finish on a low note.
"We could finish top of the bottom six and it's financially crucial to finish as high as we can."