Wayne Rooney deserved ban, says Sir Trevor Brooking
Last updated on .From the section Football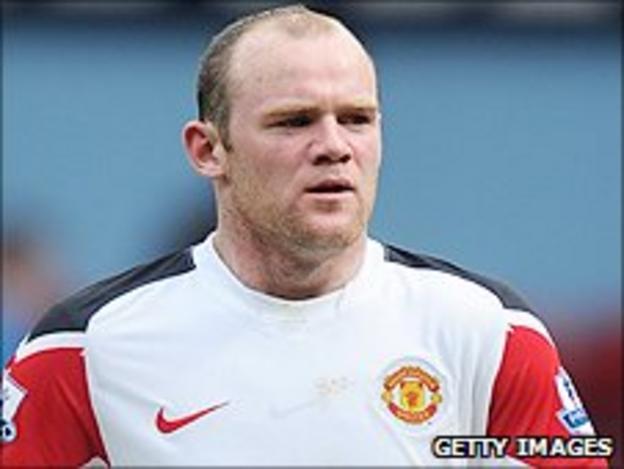 Manchester United striker Wayne Rooney deserved his two-match ban for his "venomous" outburst of bad language, according to Sir Trevor Brooking.
Rooney was punished for swearing into a TV camera after scoring at West Ham.
Brooking, the Football Association's director of football development, said: "At the time I thought 'am I being old-fashioned about it?'.
"But I've had quite a few people come up to me and almost unanimously they have said the FA got it right."
Rooney accepted the FA's charge over his use of offensive language but argued unsuccessfully that a two-match ban was excessive.
He sat out Saturday's 2-0 Premier League win over Fulham and will also miss next weekend's FA Cup semi-final against Manchester City at Wembley.
The decision to ban the England striker was heavily criticised by club manager Sir Alex Ferguson.
Ferguson claimed that the FA had changed its stance on swearing "midstream" in the season after Premier League chief executive Richard Scudamore called for better behaviour from players and managers.
Brooking insisted that was not the case and told the Murnaghan programme on Sky News: "I think [Rooney's outburst] was pretty venomous, straight into a camera at lunchtime on a Saturday."
He added that the people who had approached him about Rooney's ban were "mainly people in the grassroots, dads, granddads like I am, who think something like that sends the wrong message out".
However, the former West Ham and England forward accepted the need to formulate clear disciplinary guidelines over the summer to ensure everyone in the game knows where they stand.
"The powers that be have got to sit down and say 'look, to help everyone you've got to get a consistency, for the referee so they know whatever decision they take there is going to be a general support from the different bodies," Brooking continued.