Ipswich boss Jewell forgives Billy Clark exit tweet
Last updated on .From the section Football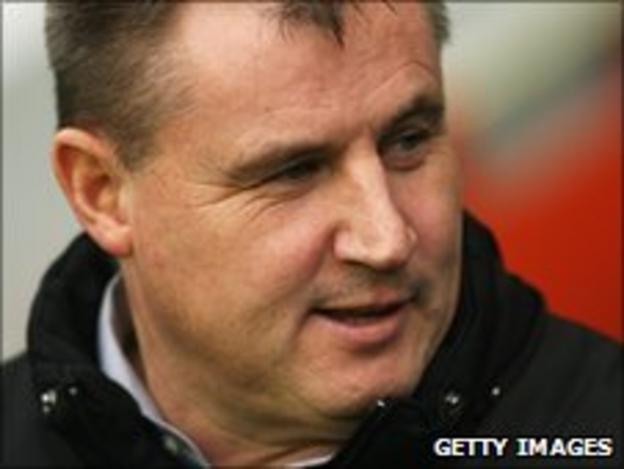 Ipswich Town boss Paul Jewell has allowed Billy Clark to stay at the club until the end of the season despite saying he could leave right away.
And Jewell countered by leaving the door open for the youngster to exit Portman Road immediately.
But Jewell said on Monday: "I gave him the opportunity to leave for good on Friday, and he's still here."
He added: "He's taken his comment off the site now. It came out the wrong way, he said, whatever that meant.
"If footballers put things on thinking they are not going to get found out, who is being stupid?
"I know that people have been fined for going on Twitter. It can be dangerous for players, and they have been caught in the past saying things.
"I just think it's a lack of intelligence at times when people announce stuff.
"I would consider telling my players just to be careful. These sites are fine if you're contacting friends on the other side of the world, but I think they get misused."
Meanwhile Jewell says he will be offering new deals to goalkeeper Arran Lee-Barrett and striker Ronan Murray.
Lee-Barrett, 27, has returned to favour at Ipswich after starting their last three games.
While 19-year-old Northern Ireland Under-21 international Murray is currently on loan at Torquay where he has scored once in five games.