Blue Square Bet North play-off blow for Eastwood Town
Last updated on .From the section National League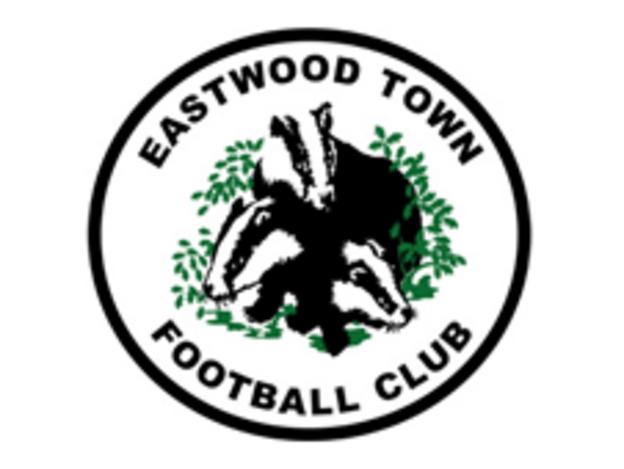 Eastwood Town will not be allowed to take part in the Blue Square Bet North play-offs, subject to an appeal, following a Football Conference ruling.
The Badgers moved into the top five after Tuesday's 4-2 win over Alfreton but their ground is not deemed good enough to stage COnference football.
Town have appealed to the Conference board and Football Association.
"The decision came totally out of the blue and with no prior notification," said club chairman Tony Minnis.
"At this point in time I don't want to comment on any detail, sufficed to say the management and players have earned the right to be given the opportunity should they make it.
"It will be a complete injustice if this decision is not overturned.
"Everyone at the club will continue to work hard in order to achieve a successful outcome and as soon as we are in a position to give out more details we will."
A statement on the club website read: "Within the last two weeks, Eastwood Town were informed by the Conference League, that despite the 'B' grading being achieved and the extra work carried out last year in order to be eligible for the play-offs, they will not be allowed to take part should they achieve a top-five position.
"Upon receiving this notification, the club has offered to work with the Football Conference to implement a solution before the play-offs would take place, but this offer has been declined.
"Although the club can not go into detail whilst the appeal process is running, the main reason is a difference of opinion in the interpretation of one of the play-off rules."