Luke Summerfield ready to make impact for Plymouth
Last updated on .From the section Football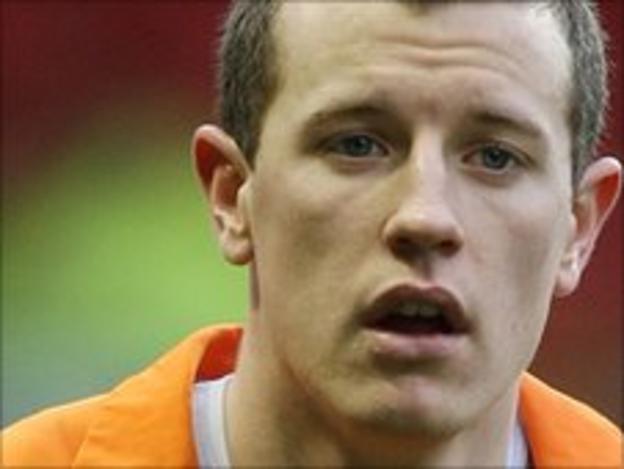 Plymouth midfielder Luke Summerfield is hoping he can make a positive impact in the club's relegation battle on his return from injury.
The 23-year-old, who has been out of action since August with a knee injury, is now back in full training.
Summerfield told BBC Devon: "I've got 90 minutes in the reserves now and I'm going to be ready for whatever is put in front of me.
"Whenever the first proper tackle comes in I won't be too scared."
Having scored the winning goal in Plymouth's opening game of the season against Southampton, Summerfield only lasted two more matches, injuring his knee in training while the season was still in its infancy.
His return to training in December was equally unsuccessful when his knee ligaments snapped mid-session.
"I'm at the end of the tunnel now so it's getting there," he said.
"It's been unfortunate regarding the two injuries that I've had, but the two reserve games I've played in have been brilliant for me "
Without the distraction of regular football, Summerfield revealed it has been difficult watching the club collapse into its current position at the bottom of League One, where both staff and players remain unpaid as a buyer to rescue the Pilgrims from administration proves elusive.
He said: "I've tried to stay as far away from it all as possible and just tried to concentrate on getting my knee back 100% right."
"It's not been a pleasant situation for anybody at the club to be involved in and everybody deserves a lot of praise for the way they've handled it.
"Hopefully everyone can now knuckle down and keep working hard for the last games of the season."