Gillingham's Bentley suprised by end of Cambridge loan
Last updated on .From the section Football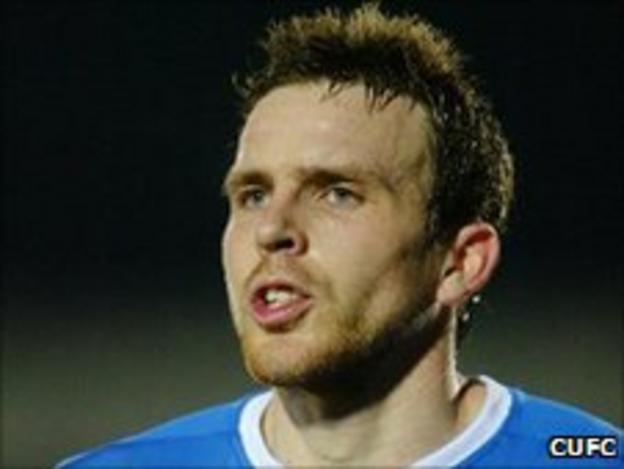 Gillingham midfielder Mark Bentley has revealed he fully expected to be involved in Cambridge United's trip to Forest Green on Saturday.
The 33-year-old missed the match after it emerged his loan spell at the Abbey had come to an end.
He told BBC Radio Cambridgeshire: "I trained on Friday in preparation for Saturday and was expecting to play.
"Then I got a call from Gillingham to say the loan was up and asking if Cambridge were aware."
Bentley joined the U's on a month's loan deal on 8 April and made six appearances, scoring one goal.
Speaking on Thursday, caretaker boss Jez George was confident of extending his stay at the club.
"We've spoken to Gillingham and we're hopeful Mark will stay with us until the end of the season," he said.
"The current loan deal includes this weekend so we'll speak after Saturday's match."
However the U's confirmed on Saturday afternoon, via their official website, that Bentley's loan deal was already at an end.
"I'd been talking to Jez and we were both singing from the same song-sheet and I wanted to stay," Bentley said.
"I'd obviously only been with the club a few weeks, but we were in a relegation battle and I wanted to see that through."
Bentley cannot return on fresh loan terms as the deadine has now passed, leaving the U's to contiune their relegation battle without him.
Had he played on Saturday, the U's could have suffered a points deduction which would have pushed them further into relegation trouble.
"It would have been an absolute nightmare if I'd played, but I'm confident we'd have worked it out before it ever got to that," Bentley said.