Alexander Hleb favours move to Arsenal over Birmingham
Last updated on .From the section Football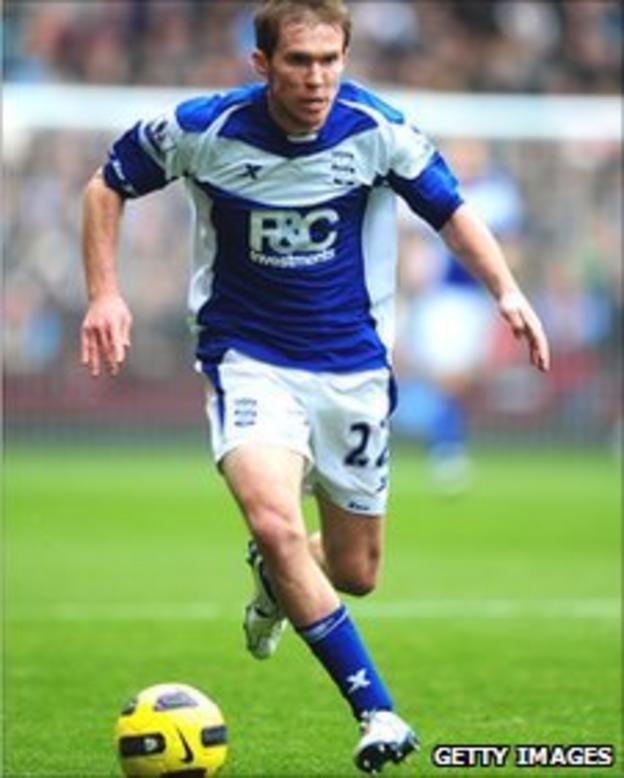 Belarus midfielder Alexander Hleb has ruled out a permanent switch to Birmingham City in the summer.
But the 29-year old, who is on loan from Barcelona, wants to stay in the Premier League and would favour a return to former club Arsenal.
He said: "I want to give my best for Birmingham but if I have chance to go back to Arsenal, of course I would.
"I am happy and enjoy my time here, everything is good but this is a little bit not my style of football."
The attacking midfielder made 109 starts in a three-year spell at Arsenal before joining Barcelona for £11.8m in July 2008.
"Of course, I love Arsenal," he explained. "It is always in my heart but now is too early to speak about a new club.
"Everything is possible but I am just saying if I get this chance, of course I'd come."
Hleb set up Birmingham's second goal in their 2-0 Premier League win against Sunderland at St Andrew's on Saturday.
But he has struggled with injury this season, scoring twice in 16 starts for the Blues - and feels he does not suit their style of play.
"I have enjoyed it here in a way because it is something new," Hleb continued.
"But here you need to just fight and run, not too much passing. This is a different experience and I prefer to play and to enjoy football."
Hleb is yet to play a league game for Barcelona and spoke of his frustration at not being included in the starting line-up for the Spanish champions.
"Barcelona is the biggest club in the world but it is difficult when you are not from Spain," he commented.
"It has happened with everybody - with [Thierry] Henry, everyone. [Coach] Josep Guardiola picks the Spanish players.
"I've not had a lot of chances to play there and I would prefer to stay in the Premier League."