Histon to maintain current playing budget
Last updated on .From the section Football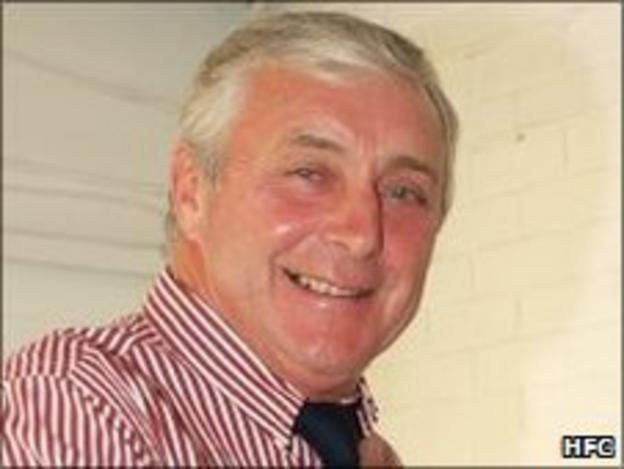 Histon chairman Russell Hands says their playing budget is likely to remain at the same level next season.
The Stutes made major savings last year, but manager David Livermore will not face further cut-backs this summer, despite the side's relegation.
Hands told BBC Radio Cambridgeshire: "David is quite happy with the budget we've set and he's already working on who he wants to keep for next season.
"The budget will be very similar to what we've had over the past year."
Histon have struggled with falling crowds ever since the controversial dismissal of long-term manager Steve Fallon in January 2010.
With finances tight, the current squad is made up of a mixture of academy propsects, free signings and loanees.
Livermore was appointed in August 2010, and whilst he was unable to prevent relegation from the Blue Square Bet Premier, the Histon board are keen to retain his services.
"We're awfully, awfully close [to agreeing terms with Livermore] and we'd like to tie it all up as soon as possible and put it to bed," Hands said.
"We've sat down a couple of times and we're keen to put an end to all the rumours which are going around."
Hands has also revealed that they are planning to restructure their entire academy and reserve set-up ahead of next season, including withdrawing the reserves from the Eastern Counties Premier Division.
"It's not a good place to develop young players, it simply isn't," Hands continued.
"We've got Howard Willmott in as our new academy director and he's been busy restructuring our whole system."