Connor Wickham has Ipswich Town play-off aspirations
Last updated on .From the section Football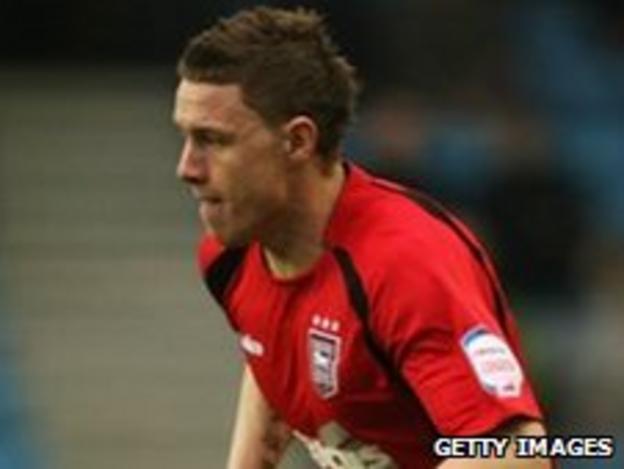 Ipswich Town striker Connor Wickham says his side are backing themselves to make a late charge for the play-offs.
Town enter Thursday's East Anglian derby against Norwich City knowing a win would put them within three points of the Championship's top six.
Wickham, 18, told BBC Radio Suffolk: "We've been talking about it and most of us thought it was a bit far.
"But now we're on a roll and still got four games left this season, we're only six points away so it's a possibility."
The England Under-21 frontman is set to feature in his first derby for Ipswich, as is winger Josh Carson, who is two month's Wickham's junior.
Town legend Matt Holland has backed the pair to rise to the challenge of the occasion while boss Paul Jewell is confident that out of all the players in his squad, they will be the "least affected" by the atmosphere.
And Wickham, who has made 35 starts for Ipswich, says he is still too wrapped up in the thrill of playing professional football to be unnerved by the derby day build-up.
"I've spoken to Josh and every game you go into you get a buzz," he explained.
"Even now you get a buzz even if it's in front of 10,000, 20,000 or 30,000 people.
"Just to play football for us is great but to be such a young age going into such a big game with everybody's expectations - we'll just do the best we can for the team."
Meanwhile Jewell will have to wait to find out if midfielder Grant Leadbitter will be fit for the clash at Portman Road.
After suffering a concussion in Saturday's the Town boss says he will leave the decision to play Leadbitter up to the player and club doctor.
Jewell also has doubts over two other members of his squad but would not reveal who.