Defender Andy Wilkinson signs new contract with Stoke
Last updated on .From the section Football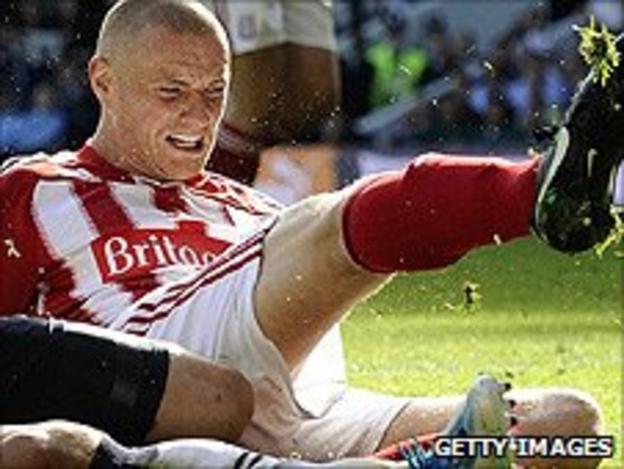 Stoke full-back Andy Wilkinson has signed a new contract with the Premier League club that will keep him at the FA Cup finalists until 2014.
Wilkinson, 26, made his first-team debut in 2003-04, and also had loan spells at Blackpool, Shrewsbury, Partick and Telford.
On Sunday, Stoke beat Bolton 5-0 to reach the FA Cup final, where they will face Manchester City at Wembley.
"This has capped an amazing few days for me," said Stoke-born Wilkinson.
"Being a local lad, it's always been a dream of mine to play for this club, never mind having the chance now to play in an FA Cup final following our win at the weekend," added Wilkinson.
"It's been remarkable to see the progress this club has made in my time here and I am excited about what the future holds in store for us."
Manager Tony Pulis said Wilkinson's deal was an important step as the club looked to secure the future of the players that have helped to build them into a solid top-tier club.
"This could go down as one of the most successful seasons in the club's long history and at a time like this it is important that we look after those players who have helped get us where we are today," he said.
"Andy is certainly one such player deserving of that recognition and I am sure that he has an equally vital role to play in our future."