Plymouth Argyle offer unsecured creditors meagre sum
Last updated on .From the section Football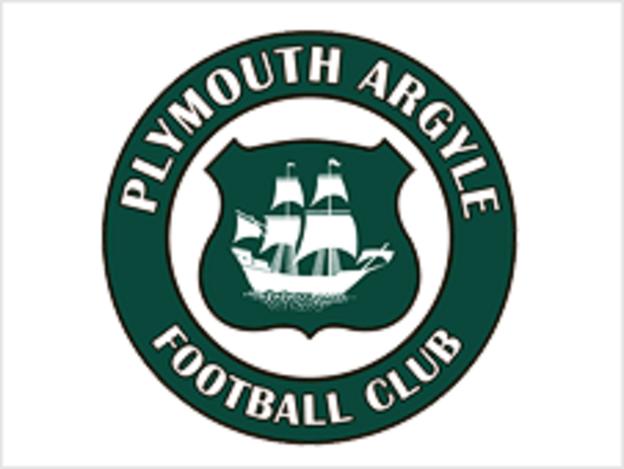 Plymouth Argyle's unsecured creditors will lose the vast majority of their money under proposals drawn up by the club's administrator.
The proposed solution to Argyle's debt crisis offers unsecured creditors less than a penny in every pound.
The League One outfit owes money to over 240 creditors and has debts totalling £17.7m.
The creditors have been told that unless 75 per cent of them accept the deal the club will go into liquidation.
At a meeting on 6 May, called by the club's administrator Brendan Guilfoyle, the creditors will be asked to approve the Company Voluntary Arrangement.
The offer laid out in the CVA equates to all unsecured creditors getting only 0.77 pence in every pound owed.
If it is rejected and the club goes into liquidation those owed money by the club will receive nothing.
Amongst the unsecured creditors are the players, owed almost £3m in unpaid contractual claims, and Inscapes, the company who laid Plymouth's brand new pitch last summer and are still owed £350,000.
Additionally, Plymouth City Council are set to receive a fraction of the £295,280 they are owed by the club, while unpaid office staff are now £444,304 in arrears on their wages.
Plymouth Argyle went into administration in March having survived two winding-up petitions from HM Revenue & Customs in the preceding months.
As administration is classified as an 'insolvency event' under Football League rules, the club was docked 10 points, sending them to the foot of League One where they remain.
As well as paying off the club's creditors, any potential buyer of Plymouth Argyle will also have to pay the fees of administrator Brendan Guilfoyle, which currently stand at £228,626.
Devon hotelier James Brent is the front-runner to buy the club, though an Irish property consortium has also been linked with a buyout at Home Park.