Butcher praise for Inverness defender Innes
Last updated on .From the section Football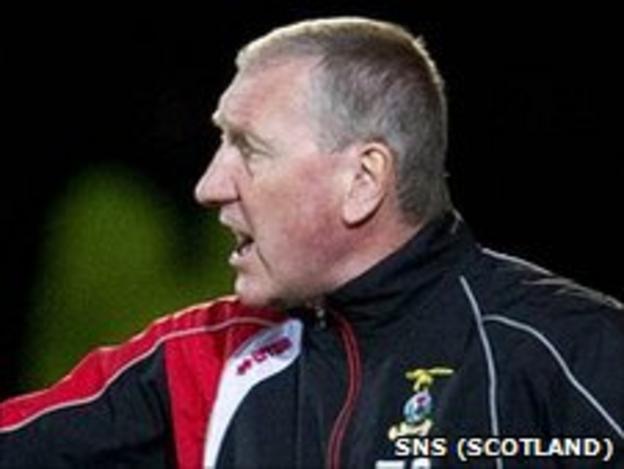 Inverness manager Terry Butcher hailed the performance of Chris Innes following the 3-0 win over St Johnstone.
Innes scored the Highlanders' first goal but will be leaving the club in the summer.
"Chris has been terrific," said Butcher. "He's been up and down from Edinburgh and his wife's mother's not been well.
"He repaid us a lot not only with his goal but with the way he defended."
And Butcher added: "A lot of these players have been with us for the (last) two years. We had a great year last year and we've had a great year this year.
"They're part of that and they'll always be part of that because the memories will never fade because of what they've done this year and last year and it has been special for the club."
Aaron Doran and Richie Foran were Inverness's other scores at McDiarmid Park.
"I think we got the goals at the right time," Butcher said. "It could've gone either way. We got the breaks and St Johnstone didn't.
"We held firm, I thought the back four were great.
"We're just pleased overall that we're on 41 points, it was a target for us to get to 37 then get beyond 40, which we've done so onwards and upwards."