Inquiry told FA is weakest governing body in Europe
Last updated on .From the section Football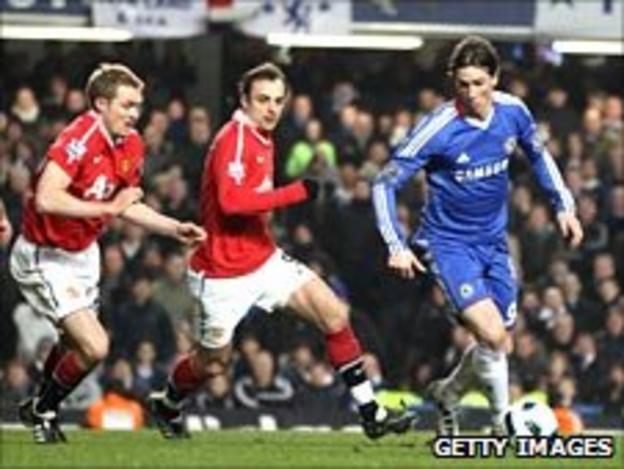 A top Uefa official says the Football Association has been overwhelmed by the financial clout and high profile of the professional leagues.
William Gaillard, who advises Uefa president Michel Platini, said: "There is no doubt that turf wars have damaged English football.
"The FA is probably in a weaker spot than any other FA in Europe."
He said the "overwhelming power" of the Premier League and Football League had unbalanced the English game.
Speaking to MPs at the final oral evidence session of the Culture, Media and Sport Committee inquiry into football governance, Gaillard said: "In other countries, there is a more balanced situation.
"In most other countries, the professional game has a minority position."
He added: "English professional football has been enormously successful in producing revenues and building up the game and we have to be grateful to the Premier League and Football League for that.
"At the same time this has not resulted in a better situation for English football in general and performances of the national team have not been outstanding."
Gaillard recommended that England should adopt the football model used in the Netherlands - "an excellent grass-roots model" - and that the FA should have a technical director.
He stated: "They should have a full-time technical director - that's what exists in most other good educational models in Europe."