Midgley positive ahead of Southern Premier play-offs
Last updated on .From the section National League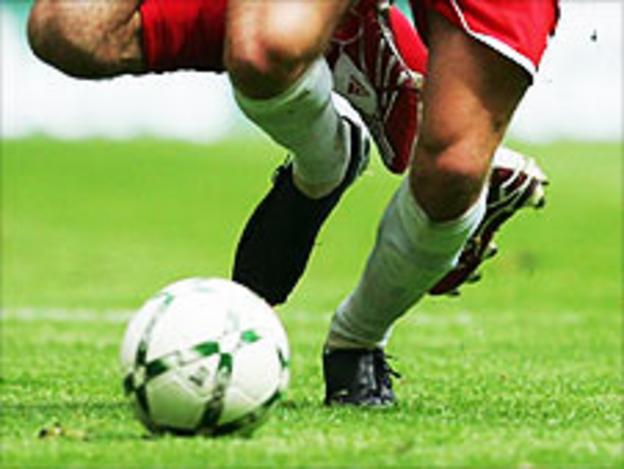 Cambridge City striker Neil Midgley says the team are "extremely positive" ahead of Thursday's trip to Salisbury in the Southern Premier play-offs.
The Lilywhites finished fourth, level on points with Salisbury who were third because of a better goal difference.
"Results show we are slightly better against better opposition," Midgley told BBC Radio Cambridgeshire.
"We went there last month and acquitted ourselves well and beat them 3-1, so it definitely won't phase us going there."
He added: "It's a big boost and our form against all the play-off teams is very good so we're extremely positive."
The former Ipswich and Barnet player admitted they have had to prepare quickly for the single tie play-off match.
He said: "It was only a week and a half ago we thought we had a good chance of wining the league, then it was trying to get a home tie, now we find ourselves away at Salisbury.
"We won't be frightened of Salisbury going there."
As well as March's victory for City at The Raymond McEnhill Stadium, the two sides drew 3-3 in the reverse fixture.
And Cambridge have not been beaten by the other two teams in the play-offs, Hednesford Town and Leamington.
Midgley said: "Results show we are slightly better against better opposition.
"They seem to come out at us more and we don't have to break down 10 men.
"We can play a little more on the break and it seems to suit us better, hopefully the Salisbury game will follow that pattern.
"They're a full-time side so fitness will be a key, but they're quite an inexperienced side so that should work in our favour."