Alan Hansen on Arsenal v Manchester United

By Alan Hansen
BBC Sport football expert
Last updated on .From the section Football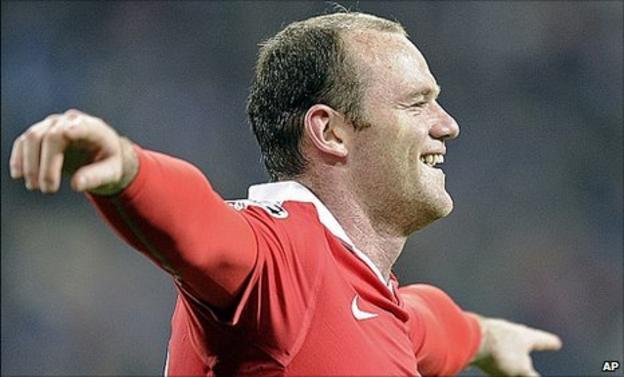 Arsene Wenger will have once regarded Sunday's meeting with Manchester United at the Emirates as potentially the defining moment in his quest to regain the Premier League title.
Now, as Arsenal's season continues to decline dramatically, he will watch his team face a side on course for a record 19th title and a manager in Sir Alex Ferguson who has perfected the art of sustained success.
If United go on to win the Premier League, as I now fully expect, Ferguson's presence and managerial brilliance will tower over the achievement. In a season of fluctuations, I actually believe if he had been in charge of any of the other sides in the top four, then they would have claimed the title ahead of United - he has been that influential.
Ferguson now has another title within touching distance and has surely led United to a third Champions League final in four years after their 2-0 semi-final first leg win against Schalke 04 in Germany.
And how frustrating it will all be for Wenger, who must now contemplate a sequence without silverware stretching over six years, a bitter disappointment in the context of his previous wonderful successes at Arsenal.
This campaign may well be seen as a monument to the mastery of Ferguson as a manager. To win trophies with great teams is achievement enough, but to do it with a United side that is not one of the greats of his time at Old Trafford is even better in my view.
I have no hesitation in saying that I believe winning the Premier League and the Champions League with this United team would represent a better feat than winning the Premier League, FA Cup and Champions League with the team he had in 1999. In fact, I would say it would be his greatest achievement.
United still have work to do, as Ferguson will be constantly reminding his players, but as he closes out the season fuelled by the prospect of success at home and abroad, it will be a time for reflection by Wenger on an unfulfilling season.
This has changed the landscape of Sunday's game and once again brought into focus the contrasting fortunes of these two clubs and two managers.
Last weekend could have summed up the season. Manchester United delivered a masterclass in getting the job done, late as it was, against Everton at Old Trafford last Saturday. Fast forward to Bolton 24 hours later, and we saw Arsenal suffering what was surely the final setback when losing 2-1.
In the space of a few short weeks, Arsenal and Wenger's hopes of claiming at least one of four trophies they were chasing have been shattered while United close in on the honours once more.
I have said a hundred times before that it is not how you perform in October and November that is crucial, it is how you perform when the pressure tightens in the last few weeks of the season.
You are unlikely to get a series of phenomenal performances then because the games are coming thick and fast, sometimes in a variety of competitions, and players are tired.
It is about how deep you can dig in those tough times and while Arsenal's season has collapsed around them, United have shown once again that they can dig deeper than most when it counts.
Ferguson, more than anyone else, has managed and dragged those players along by their bootlaces this season. Wenger, Chelsea coach Carlo Ancelotti and Manchester City's Roberto Mancini expect success, Ferguson demands it, and when margins are fine that is what makes the difference.
This is not a great United side in the mould of the 1999 or 2008 teams and like all successful teams they have had some good fortune with decisions along the way.
They should have had penalties given against them at West Bromwich Albion and Blackpool that could have proved crucial, Wayne Rooney's elbow was missed early on at Wigan and Nemanja Vidic should have been sent off when they were losing at West Ham United.
United have also had a few stinkers on the road this season, but when the points are added up at the end of the season it is highly likely they will have more than anyone else so that shuts down the debate about who has been the best team.
Arsenal may be the best in terms of technical ability and being pleasing on the eye, Chelsea had a flier but have lost their way in parts of the season and City have ground stuff out. United have been a combination of all those things but have shown their qualities and superiority when it has mattered most.
It is an obvious source of frustration to Wenger that his hopes of a trophy now look certain to come to nothing for a sixth season in succession. How he must have wished to be preparing to take on United at The Emirates with the title on the line, instead he is left with yet another case of what might have been.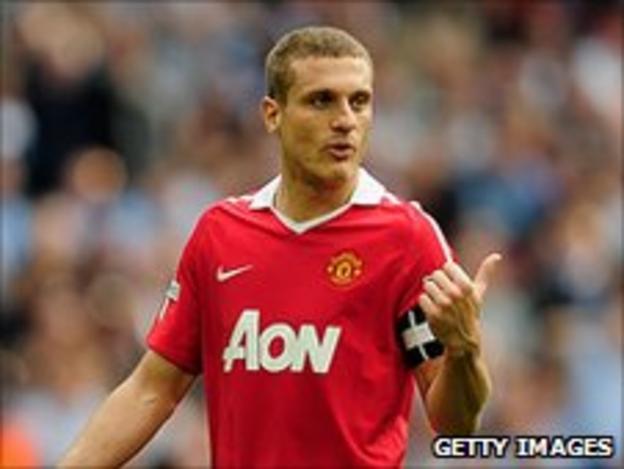 And we go back to the old flaw that has cost Arsenal, namely a lack of leadership and team spirit when the battle is at its most intense. Team spirit and leadership is an irrelevance when you are 4-0 up, it is when you are staring into the abyss that you need to call on these qualities and recent events have proved Arsenal don't have them.
Wenger is a genius in some respects, bringing players in, selling them on at the right time, balancing the books and achieving great success up until 2005 without spending exorbitant amounts of money - but even when you look at him on the sidelines you couldn't call him a Napoloen.
You look at Ferguson, or even Kenny Dalglish now he is back at Liverpool, and you see that intensity and the veins bulging. You don't want to frighten players but what you do and say on the sidelines must get a response.
You also need a leader on the pitch, the eyes and ears of the manager and his voice on the field in a sense, who can get messages across and rally his team-mates when the fight is on. Do Arsenal have that? Recent results and events suggest not.
The good news for Wenger is that while there are very obvious problems for him to solve, I don't actually think it will cost him £100m to find the cure. Sometimes finding a leader is not a question of finding the best player, but someone who can be an example in words and actions to his team-mates at the vital times.
Wenger would love to find someone in the mould of Nemanja Vidic at United, who is not only a hugely commanding presence as a player but also as a character. And what has happened to Arsenal will presumably have Wenger scouring his contacts and scouting network to find this player, this character.
Arsenal have some wonderful players and an average age of 23, so for all the criticism I have given them for the faults I have mentioned, I really do think Wenger can give them that crucial extra dimension of leadership and team spirit without casting aside the financial common sense that has been the hallmark of his time at the club.
On Sunday, however, he will be facing a Manchester United team and their great manager as they are on course for yet another season of success, while he contemplates how he can use his summer to make the changes necessary to bring trophies back to Arsenal.
Alan Hansen was talking to BBC Sport's Phil McNulty.