Stranraer aim to benefit from Twente visit
By Jim Spence
BBC Scotland
Last updated on .From the section Football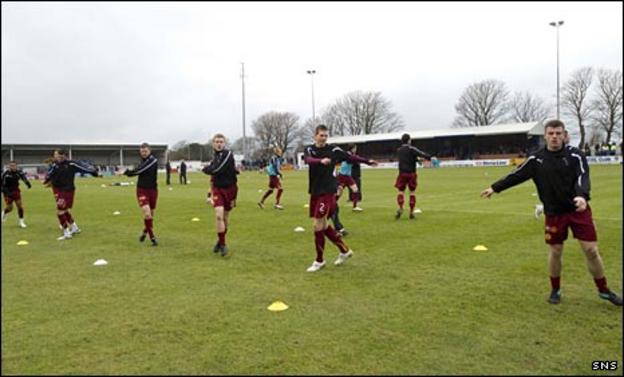 Stranraer are preparing a tie-up with one of Dutch football's top clubs.
Reigning Eredivisie champions Twente are to send a delegation, including former Aberdeen and Rangers goalkeeper Theo Snelders, to Stair Park.
He will be accompanied by Ipswich legend Frans Thijssen and Twente president Joop Munsterman.
And, according to Twente director Willy Berends, the relationship could lead to the Dutch club sending players to the Third Division club.
First, though, the Dutch party will run a coaching clinic and youth tournament for more than 600 local school children.
The deal came about after local man Jim McKie helped to grant the dying wish of a Dutch friend.
"It was one of the supporters of FC Twente who was dying with cancer in 2006," McKie told BBC Scotland.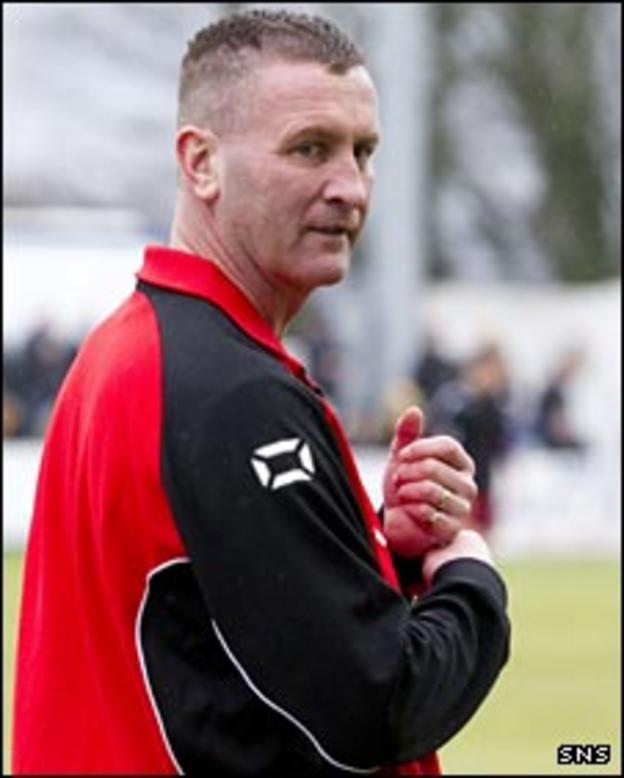 "His last wish was to see an Old Firm game. Along with a friend of mine, we managed to get him tickets and take him a tour of Glasgow and get him into Ibrox, Hampden and Parkhead all in the one day.
"Unfortunately, he died in March 2007 and, ever since then, we've been going back and forward to FC Twente as guests and made quite a few friends over there."
One of those friends was Munsterman, who has helped make the dream tie-up between the Scottish minnows and the Dutch giants a reality.
"He's maybe the president, but he's a very, very normal guy, very approachable and he's obviously taken a shine to Stranraer," said McKie.
"I came up with the idea. It was one of the players, a guy called Jeroen Heubach, who was going to come across for an afternoon and do some coaching.
"But Joop Munsterman got to hear about it and said, 'let's go the whole hog and we'll get involved and do a bit more'.
"Stranraer FC have been very accommodating and it's been a good exercise between the two of us and I think both sets are going to reap the benefits of it.
"I'm a football fan, but my father was a great follower of Stranraer and my brother played for Stranraer, so there is a good connection."
Stranraer chairman Alec Connor hopes his team manager will benefit from the visit.
"We would think there will be a big benefit to the town and the youth in particular," he said.
"Some of our coaches will be involved in training sessions and we hope some of the experience of the Dutch in tactics and fitness will rub off on our coaches.
"Hopefully, Keith Knox, our manager, can get one or two players to them, or the other way round. But seriously, it really is a great opportunity and we are really looking forward to it."
The events are planned for Stair Park on the weekend of 21 and 22 May.
However, with Stranraer set for the promotion play-offs in Division Three, McKie may need to book another venue.