Cardiff will fear no one in play-offs, says Tom Heaton
Last updated on .From the section Football
Goalkeeper Tom Heaton has said no team will relish facing Cardiff in the Championship play-offs.
And Heaton believes the Bluebirds will be the team to avoid in the play-offs despite their 3-0 home defeat against Middlesbrough.
"No one's going to enjoy playing us, and we're not going to look at anyone with any fear," said Heaton.
Cardiff's hopes of securing automatic promotion to the Premier League were left hanging by a thread after they were well beaten by Middlesbrough at Cardiff City Stadium.
And their hopes of automatic promotion were extinguished a few hours later when Simeon Jackson scored to secure a 1-0 win for Norwich at Portsmouth.
But despite defeat at home to Boro, Heaton believes Cardiff's recent form means they will be the team to be feared in the play-offs.
Welsh arch-rivals Swansea City, plus Reading have secured play-off spots, while Nottingham Forest are almost certain to be the fourth team unless they fall to a heavy defeat at Crystal Palace while Leeds United win handsomely at Queen's Park Rangers.
The final round of the regular season next weekend will decide which teams face each other in the two-leg semi-finals.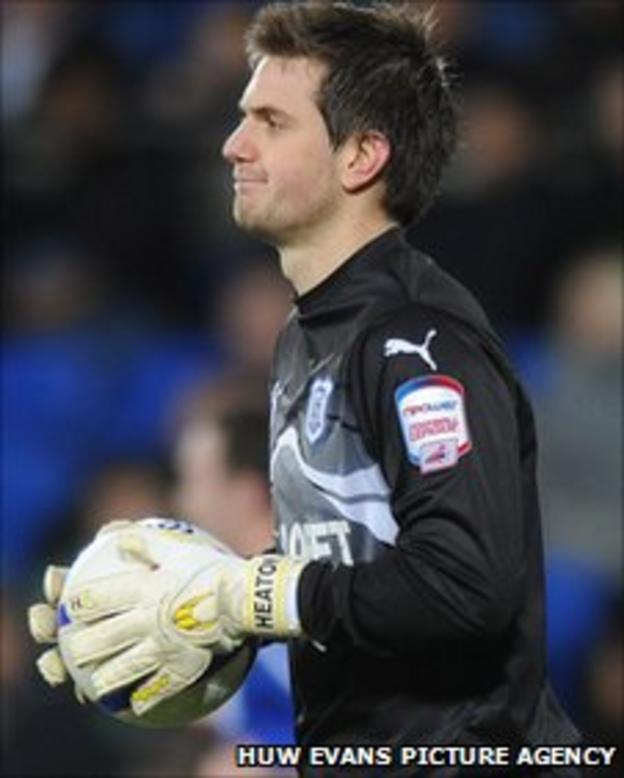 "You can take out the first half today and you look at our recent performances and I think you'd fancy us against anybody," added Heaton.
"It's almost a little bit like a kick up the backside [and] it might have come at the right time and hopefully we can use that and push forward to next Saturday."
Cardiff will go into the Championship play-offs for the second consecutive season, having lost against Blackpool in the final 12 months ago.
And Heaton believes the experiences gained a year ago will prove invaluable to Dave Jones' side in their campaign to reach the Premier League.
"You have to use these experiences and hopefully it will stand us in good stead for this season," Heaton said.
"I think we've shown in recent games what it means to everyone [and] what the focus has been like.
"In previous years if people have not quite done it in the final they have perhaps struggled a bit the next year. We didn't really suffer that hangover
"A weight of expectation is what everyone wants. Everyone wants to be up this end of the table rather than down the bottom end. It's a great time for us."