Lampitt keen to end 'critical' Portsmouth takeover saga
Last updated on .From the section Football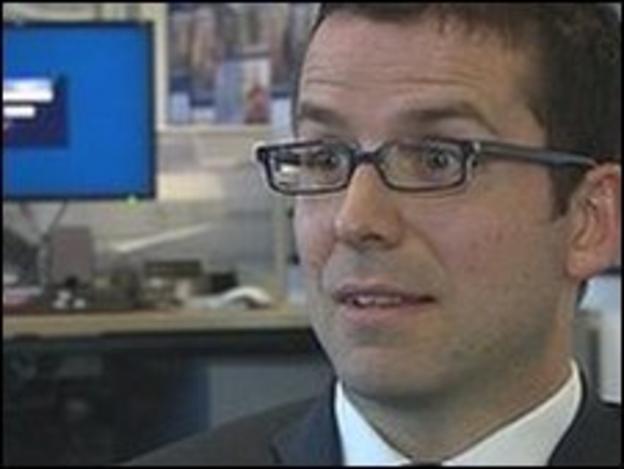 Portsmouth chief executive David Lampitt is keen to cement the club's future amid speculation they are to be taken over by Convers Sport Initiative.
It has been reported that CSI will buy the club from chairman Balram Chainrai for £17m, subject to passing the Football League's proper person's test.
"It's important to get foundations in place for next season," Lampitt told BBC Radio Solent.
"It's absolutely critical we get to that position as soon as possible."
Lampitt continued: "The earlier we do that the better it is for the club and for the building of the squad next season."
The Football League has confirmed it has received documentation from Portsmouth relating to ownership of the club and the situation is currently under consideration.
However, Lampitt refused to speculate on whether a deal is close to completion.
"There's obviously an approach that's ongoing and we've known that for a little while so for us it's business as usual," he continued.
"If we do get to a position where a deal is completed that's when we'll come out and say something.
"I think to speculate on how close that is or how far away that is doesn't help anyone and it doesn't help the fans."
The Russian consortium, which is led by Vladimir Antonov and Chris Akers, is involved with Ferrari Russia and Spartak Moscow ice hockey team, and first held talks with Pompey in February.
If a deal is completed CSI would become Pompey's fifth owners in three years, following Chainrai's arrival 14 months ago.
The Blues chairman took control of the club in February 2010 and shortly afterwards put them into administration with debts of around £120m.
However, in November, he admitted he might not be the right man to take the club forward in the long term.