Wembley FA Trophy final affected Mansfield form - Cain
Last updated on .From the section Football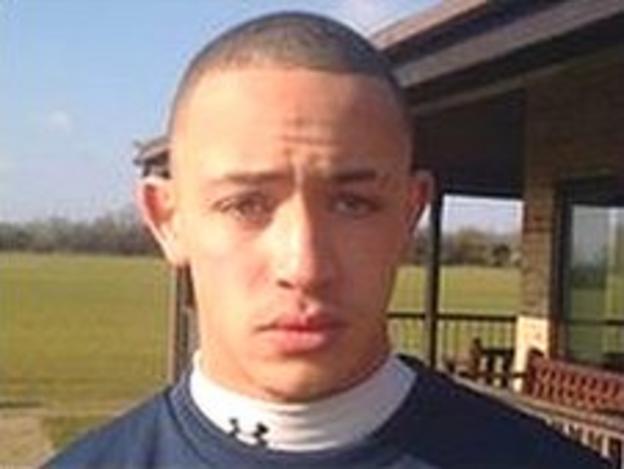 Mansfield Town winger Ashley Cain has admitted the prospect of playing Darlington in Saturday's FA Trophy final affected their league form.
The Stags finished 13th in the Blue Square Bet Premier, 17 points adrift of the play-offs. They won just four of the 13 games after reaching Wembley.
Cain told BBC Radio Nottingham: "It has been hard to focus on the league with that big game at the end of the season.
"It will be the biggest game of my career so far."
Cain, who joined the Stags at the start of the season, added: "It's just a case of being patient, trying to keep the nerves down, getting on with the training and getting prepared."
But the former Coventry trainee is far from certain of a starting spot after a season disrupted by injury.
The 20-year-old returned to the side for Saturday's final league match but is not sure if he will be in the team at Wembley.
"It's been hard and it's frustrating because I know what I can do and it's just a matter of getting on the pitch and doing it," Cain said.
"I would have been more disappointed if I was fully fit and not putting in the performances but when I know that I have been hindered, it is frustrating, but I have to realise that there is something there impeding me.
"If I get the nod for Wembley, it's a big pitch, it's my kind of pitch and occasion so hopefully I can go out there and light it up.
"It is tense. If I hadn't got injured and I'd had a good run of games then I would have been a lot more confident than I am now about starting. But because I have been out for a few games and had a bit of a broken run it is a bit of a tense but hopefully I have done enough when I have played to get the nod."