Poyet to release six of Brighton and Hove Albion squad
Last updated on .From the section Football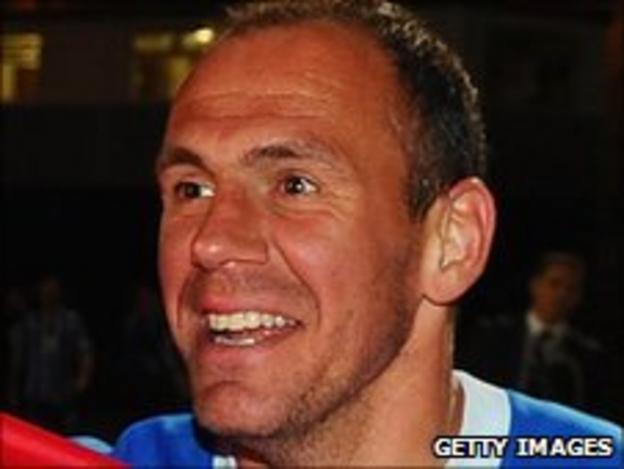 Brighton manager Gus Poyet will not be renewing the contracts of six of his League One championship winning squad.
Midfielders Radostin Kishishev, Cristian Baz, Agustin Battipiedi and Gary Hart, as well as strikers Chris Holroyd and Fran Sandaza are to leave.
Poyet told the club's website: "It's a horrible part of football, having to tell players they are no longer part of your plans - but it has to be done.
"I want to thank every single player personally and on behalf of the club."
Meanwhile, midfielder Alan Navarro has not had his contract renewed but has been invited to join Albion for pre-season training.
Navarro has missed the majority of the seaon with a cruciate ligament injury but Poyet is keen to give the former MK Dons man a chance to prove himself.
"I genuinely hope he comes back to us in pre-season and proves he is worth a new contract," Poyet added.