Nigel Clough salutes Robbie Savage after his retirement
Last updated on .From the section Football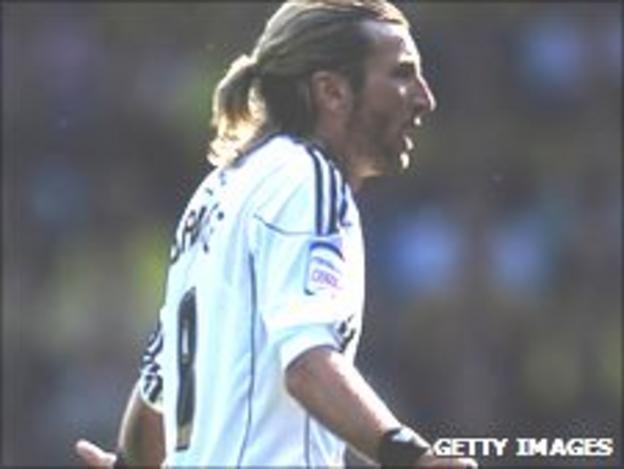 Derby boss Nigel Clough paid tribute to veteran midfielder Robbie Savage after he brought his 17-year league career to an end in a
"Over the last two-and-a-half years he made a big contribution," Clough said of the 36-year-old Welshman.
"We have kept our heads just above water and if he hadn't been around we might not have achieved it.
"He is booed at 99% of grounds so it was nice of Reading fans to applaud."
Savage, who won 39 international caps for Wales, began as a striker at Manchester United but failed to break into the first team at Old Trafford.
He went on to play for Crewe, Leicester, Blackburn and Brighton.
"I agree with those who say that he is a better player than most people give him credit for," Clough said.
"But there comes a time when the brain knows what to do but the legs won't let you. Age catches up with everybody."
Savage stripped to his vest and underpants at the end of his final match at the Madejski Stadium as he gave his kit to supporters.
"That wasn't a pretty sight. It reminded me of Steptoe in the bath," added Clough.