Jersey beat Guernsey to keep women's Muratti title
Last updated on .From the section Football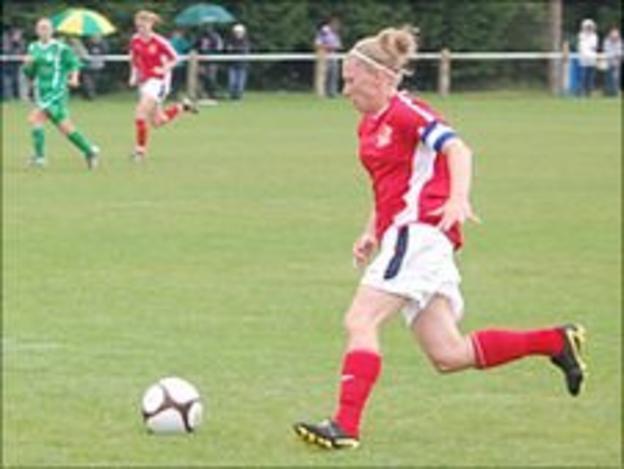 Jersey retained the women's Muratti trophy with a 6-2 victory over Guernsey at Blanche Pierre Lane on Saturday.
In a tightly fought match, four of the six goals came from Jersey captain and woman of the match Jodie Botterill.
Jersey's other goals came from Kelly Hughes and an own goal, while Donna Gallienne and Dani Brazier scored for the home side.
Botterill said: "We dug deep. We've done a lot of fitness training lately and I think it showed in the end."
But she added: "Last year's game [8-0 to Jersey] was a lot easier than that - they've got a lot better.
"They're a young team and they're going to get better every year, so we did expect them to come a bit stronger. It's good to have a better battle of a game - it's good for the Muratti."
Joelle Pengelley, 18, captained the Guernsey side for the first time and said: "We kept our heads held high and battled the whole way through.
"To us that's a great result. Even though we lost we've still got a young side so we're working our way to the future."