Striker Scott McGleish leads Leyton Orient departures
Last updated on .From the section Football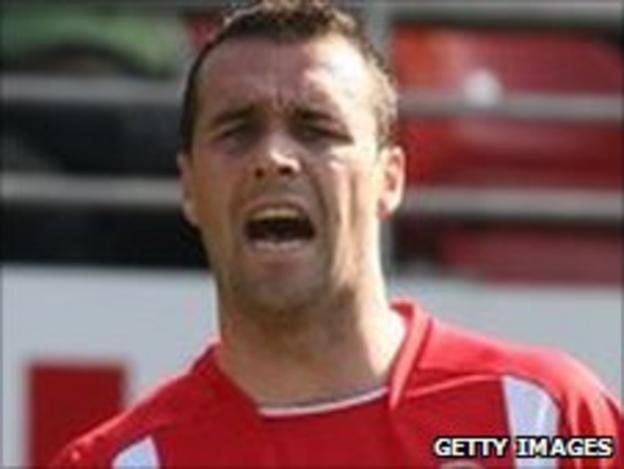 Leyton Orient have released four players, including this season's top scorer Scott McGleish.
The 37-year-old striker, who notched 17 league goals for the O's this term, is joined by Ryan Jarvis, Aaron Brown and Harry Beautyman in exiting the Brisbane Road club.
Meanwhile, Andrew Whing, Jimmy Smith and Jamie Jones have been offered new one-year deals.
Ben Chorley and Lee Butcher have signed new two-year contracts.
Elliot Omozusi and Adam Chambers have both played enough games to trigger clauses in their contracts entitling them to a further year.
Young striker Jake Argent has been offered a new six-month deal, while the club are in talks with Jason Crowe, who ended the season with the O's.