Dalglish is perfect fit for Liverpool
By Alan Hansen
BBC Sport football expert and former Liverpool captain
Last updated on .From the section Football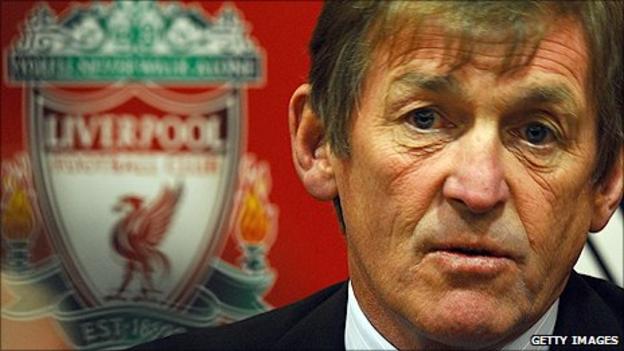 Kenny Dalglish's appointment as Liverpool manager on a three-year deal is phenomenal news for the club and its supporters. It is exactly what he deserves, too, as reward for rejuvenating the club on and off the field.
As a friend of Kenny's, I am so pleased. I know how much he loves Liverpool. And as someone who has the club's best interests at heart, there is no question that he is the best man for this job.
Kenny's delight in being back as Liverpool manager after a 20-year absence has been plain to see. For very understandable reasons, he felt he had to take time out from the game in 1991. But after a six-week break, he returned refreshed, realising he had made a mistake.
He was also treated relatively poorly by Liverpool in the 1990s, when, as he revealed himself recently, he was asked back only for the club to have a change of heart at the last minute.
Yet he was never anti-Liverpool for a second and only ever wanted the best for everyone at Anfield.
Now he has been handed a long-term contract to take Liverpool forward and I don't know anyone involved with the club who thinks this is anything other than a fantastic development.
The cynics out there questioned the decision to make him caretaker manager after Roy Hodgson's sacking, basing their doubts on the fact that he had been out of frontline management for 10 years.
I have said many times that he has had his finger on the pulse of football for almost every day of that decade and was never really away from the game, spending so much time as an observer and supporter of Liverpool in the directors box at Anfield.
The essentials of the game are also exactly the same as when Kenny arrived at Anfield in 1977 - and they will be the same in 2057. It is about the basics of attacking and defending, passing and moving, and getting the best from the 11 players sent out on to the pitch.
Fitness and diet have improved, as has the approach to food and alcohol, but not that much has altered. If any new tricks have crept into football in the last 10 years, then Kenny knows about them.
He has followed football closely and has an encyclopaedic knowledge of players around the world, far more than I would ever know, so to suggest he has been 'away' from football is nonsense.
Kenny put himself forward for the job in the summer before Hodgson was appointed. While hindsight is a wonderful thing and it is easy to say he should have been given the job then, I do think it was crazy not to even consider him. That was a mistake.
The news of Kenny's long-term appointment comes at a time when Liverpool are resurgent. While his message will be not to get carried away, his nature and insight into the club will mean he will want them to improve and be challenging for the major honours once more.
Kenny is immersed in the fabric of Liverpool. He knows what the club stands for, what the supporters want, and what type of players and football they want to see.
What he has done since replacing Hodgson has been nothing short of remarkable. The signing of Luis Suarez from Ajax is already starting to look like a bargain, even at £23m.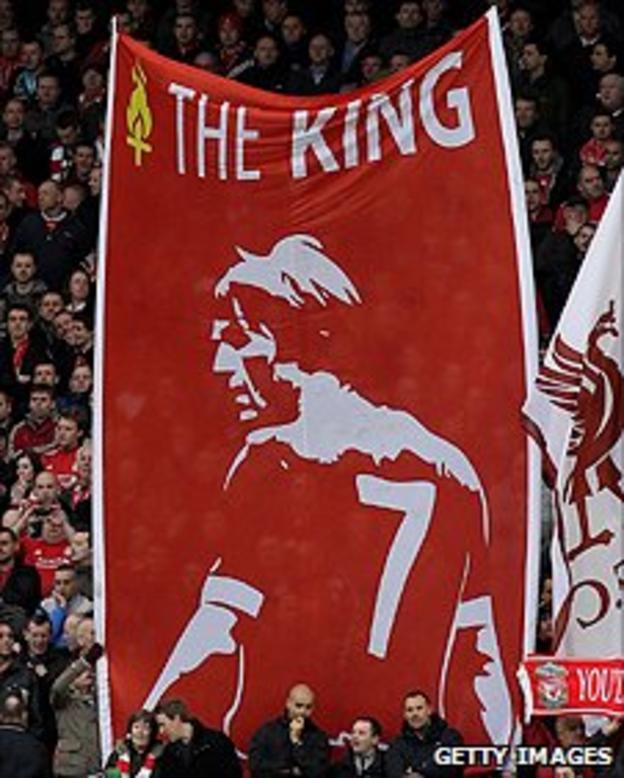 Kenny's reputation and standing in the game will enable Liverpool to attract players, a task made easier by the fact that the team are now lying fifth in the table. There is a very obvious sense that the club is moving forward again.
It is far too soon to be talking about Liverpool winning titles again but if anyone can make that happen Kenny can. I suppose a four-year deal would have been better but he is clearly happy with the terms of his contract and the structure of the club, working alongside director of football Damien Comolli.
The philosophy of Liverpool owner John W Henry and the Fenway Sports Group has been to appoint a young manager. It is very hard to change a principle like that when you feel that is the way forward but Kenny has made it very easy for them with the job he has done since coming back.
They know the fans want Kenny but they also know this is not just sentiment. They want him - and FSG want him - because he has proved he can get results on the pitch and can galvanise and unite the whole club.
This is why Kenny's appointment is perfect for the club. I know I speak as a friend of Kenny but Liverpool could not be in better hands.
Alan Hansen was talking to Phil McNulty