English teams given extra Europa League place
Last updated on .From the section Football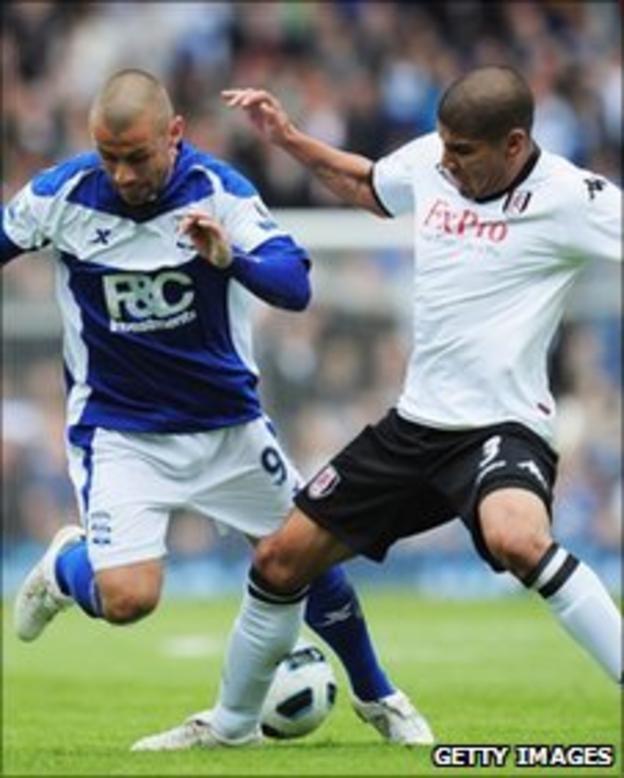 Fulham are likely to fill the extra place in the Europa League which Uefa has awarded England as part of the Respect Fair Play rankings.
The Cottagers are favourites as they are second in the Premier League fair-play table behind Chelsea, who have qualified for the Champions League.
Tottenham and Blackpool are also in contention, although Spurs could qualify through their league position.
The team who take the slot will play in the first qualifying round.
Norway topped the Uefa Respect Fair Play rankings, which are based on games played by a country's clubs and national team in Uefa competitions between 1 May 2010 and 30 April 2011.
England were second in the table and Sweden, in third, were also rewarded for their teams' conduct.
As well as yellow and red cards, the standings take into account assessments made by Uefa officials on criteria such as positive play, respect for the opposition, respect for the referee, behaviour of the crowd and team officials.
Fulham, who have not had anyone sent off in the league this season, had five players booked in Sunday's Premier League win at Birmingham.
However, they remain in pole position to be given England's place, which will be decided at the end of the season.
Tottenham are third in the Premier League fair-play table but they will automatically qualify for the Europa League if they beat Birmingham City at White Hart Lane on Sunday.
Uefa rules stipulate that relegation is no barrier to entry, so Blackpool would still qualify, should they top the fair-play league, even if they were to drop to the Championship.
Aalesund of Norway and Sweden's Hacken have already been awarded their places in the first qualifying round, the first leg of which takes place on 30 June.
To reach the Europa League group stages, a team will have to play eight games - three two-leg qualifying rounds and a two-leg play-off - by 25 August.