Grimsby chairman Fenty slams Serge Makofo signing
Last updated on .From the section Football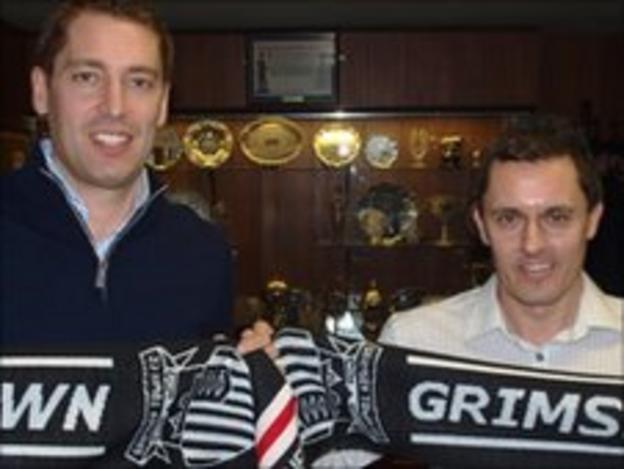 Grimsby Town chairman John Fenty has blasted signings made by previous manager Neil Woods.
Fenty picked out the three-year deal given to Serge Makofo when the Congolese striker was signed from Kettering Town less than six months ago.
The 24-year-old has been told he is surplus to requirements by new bosses Rob Scott and Paul Hurst.
"In hindsight the signing was a disaster," admitted Fenty.
In an interview with the Grimsby Evening Telegraph, Fenty said: "It comes down to homework and we got it wrong.
"When you look back, we paid fees for Serge, Rob Duffy and Charles Ademeno. It's not really worked out."
However he maintains Scott and Hurst are less likely to make similar mistakes.
"I think what we'll find is that these managers are as a thorough as you can be in doing their homework; I've seen how they go about doing things," he said.
"They are literate, they can use computers and I'm confident they will be thorough and we'll make less mistakes going forward with regards player acquisition than we have in the past."