NI poised to lose Devine and Ferguson to Republic
Last updated on .From the section Football
Northern Ireland are set to see another two of their young players switching allegience to the Republic of Ireland.
NI boss Nigel Worthington has been informed that Preston North End defender Daniel Devine has opted to play for the Republic.
Worthington believes Shane Ferguson intends making the same move after the Newcastle United defender failed to reply to his calls.
A Fifa ruling allows N Ireland-born players to opt for the Republic.
Fifa rules include a clause allowing players to change nationality once before they play a senior competitive match if they were born "on the territory of the relevant association".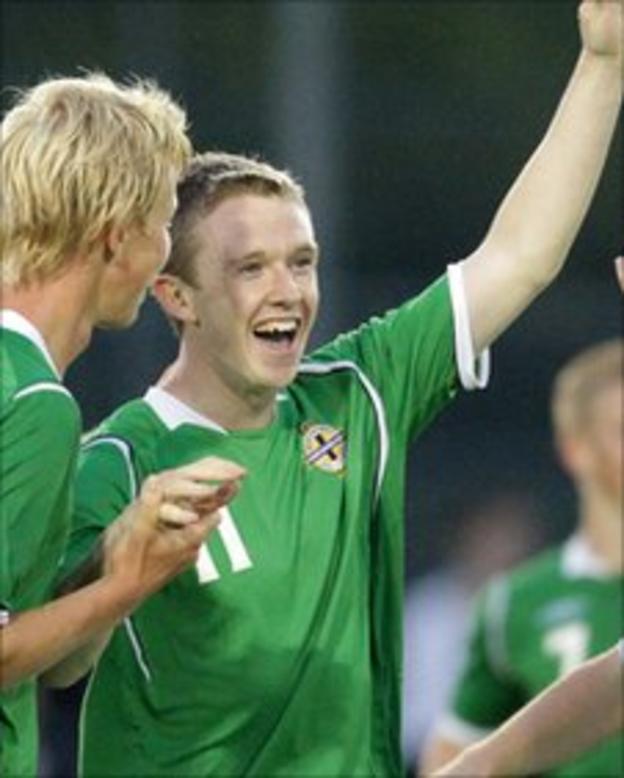 The Good Friday Agreement of 1998 provided for Northern Ireland-born people to claim either British or Irish nationality.
Darron Gibson, Shane Duffy, Marc Wilson, Daniel Kearns and Paul George have already made the move to the Republic.
Teenagers Devine and Ferguson, who played for the senior team in a friendly against Italy in 2009, have also represented Northern Ireland at youth level.
A disappointed Worthington wants further clarification on the eligibility ruling.
"It needs to be more black and white - to put all the indecision to bed once and for all," he said.
"It's frustrating and disappointing that a lot of time, energy, commitment and finance goes into these players over a period of years and then when they are 17, 18, 19 or even 20, there is the opportunity for them, because of the ruling, to vacate to another country.
"There is a good production line here and to lose them is disappointing.
"I've left voicemails, text messages and made random calls to Shane (Ferguson) but at no time did we get a reply."